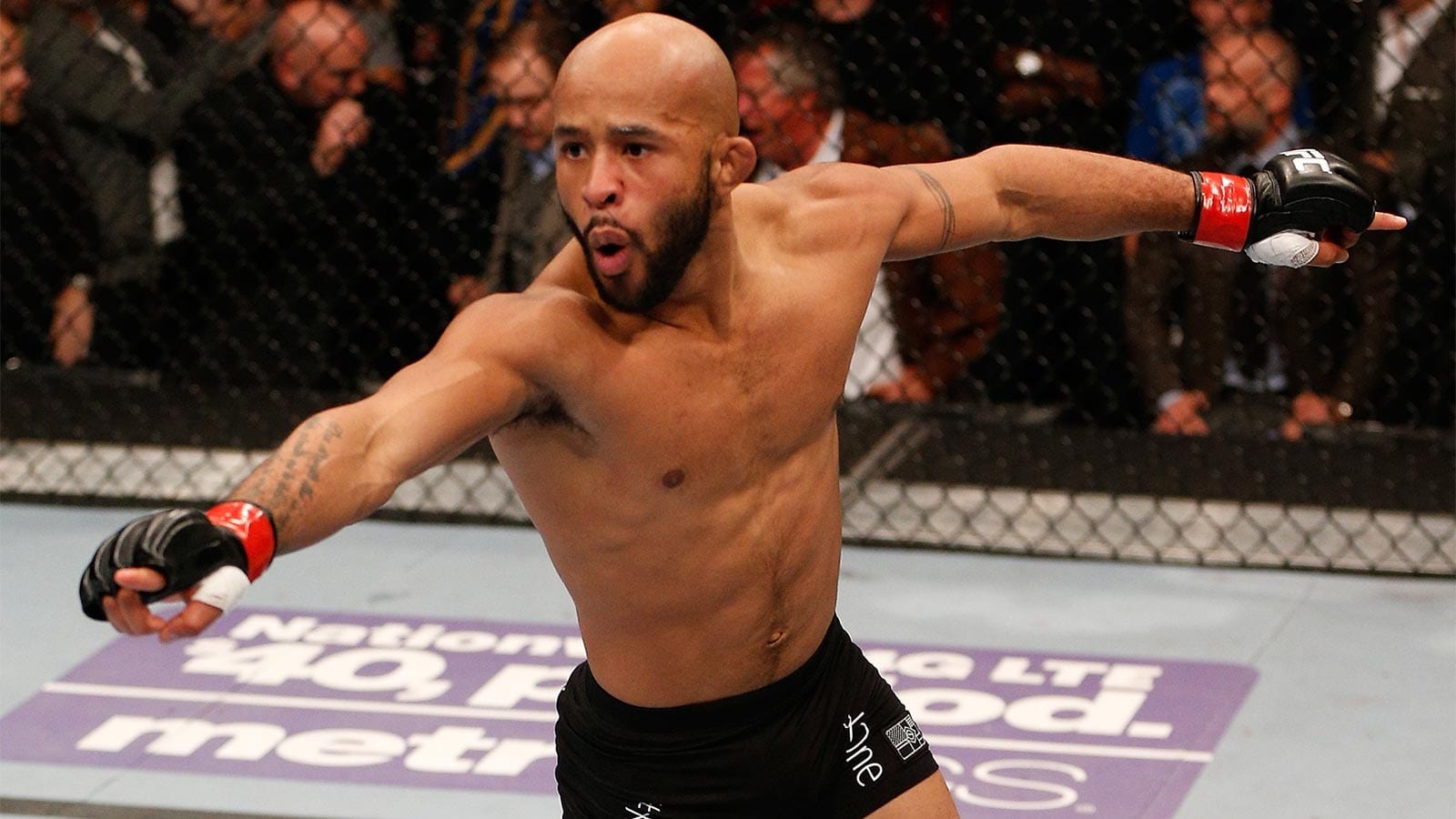 Now officially a member of the ONE Championship roster, former UFC flyweight champion Demetrious Johnson says that he has no ill-will towards his former employers.
Johnson, the most successful 125-pound fighter in history, embarked on a record-breaking run through the UFC's flyweight division and owner of perhaps the best submission in the history of the sport (suplex to armbar finish of Ray Borg last year) made history once again by being one half of the first high profile 'trade' in high level mixed martial arts, in a deal which saw Ben Askren move the other way.
And despite what, on the surface at least, appeared to be a somewhat fractious relationship with his employers at Zuffa, Johnson insists that there is no bad blood between the two parties.
"I leave the UFC with no regrets, on good terms," Johnson said via conference call this week, via MMAJunkie. "I believe I've accomplished everything I could there. Defended the belt 11 times. I won a fight every single way you could possibly think of – knockout, a submission that nobody's ever seen before. I've done everything I can over there.
"I think me coming to ONE Championship, there's a lot of new goals. A lot of fresh things. A lot of fresh matchups."
Johnson says that he expects his debut to come in the first quarter of next year, adding that he doesn't expect an easy ride when paired with some of the ONE Championship talent.
"The guys in Asia, they've been doing it since they were 3, 4 years old. So they bring a different style of mixed martial arts to the table," said Johnson, who plans on retiring with ONE Championship. "Training with Bibiano (Fernandes), he says everybody over there is so much trickier. They're sharper. So I'm looking forward to the challenge to see if I'm prepared for this."
Comments
comments