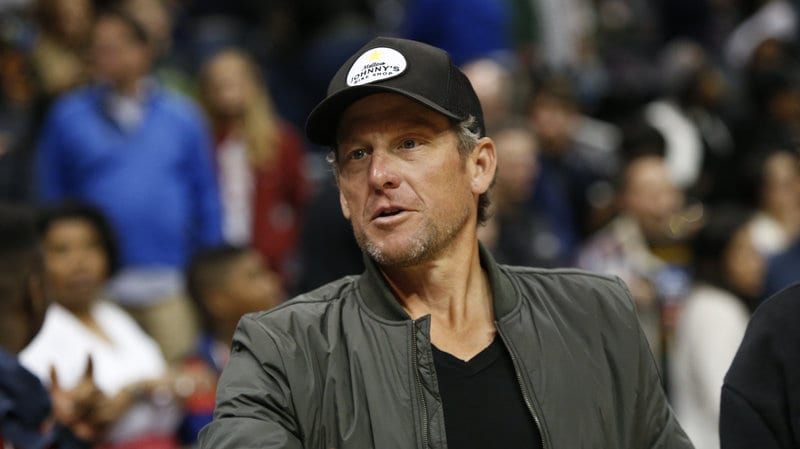 Today, Jeff Novitsky is scheduled to appear on UFC Commentator Joe Rogan's podcast to clarify the latest drug controversy surrounding former UFC light heavyweight champion Jon Jones.
After an amount of the steroid Turinabol — the same substance Jones was suspended for last year == was found in Jones' system, the UFC elected to move the entire UFC 232 event from Las Vegas to Los Angeles, an unprecedented move.
According to UFC president Dana White, UFC anti-doping partner USADA and Novitsky, the reason for doing so was the Turinabol found in Jones' drug test was simply residue left over from last year's failure. They believe the result was not indicative of new ingestion.
While there has been undoubtedly some backlash to the claims, with some citing Jones' clean tests prior to the most recent issue as a sign that residue couldn't be the true reason, Novitsky's podcast with Rogan appears to be a moment where questions can be answered.
But it's not just regular fans who have questions. A man who has plenty of dealings with Novitsky (and banned substances) has a few queries too.
On Rogan's Instagram post announcing Novitsky's appearance, former cyclist Lance Armstrong commented (H/T Reddit user Phileotardo50), apparently dubious at the narrative being pushed out currently.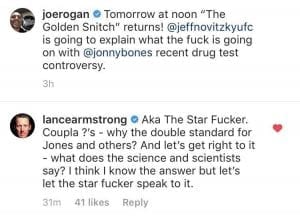 "AKA The Star Fucker," Armstrong wrote regarding Novitsky. "Couplea [questions] — why the double standard for Jones and others? And let's get right to it — what does the science and scientists say? I think I know the answer but let's let the star fucker speak to it."
Novitsky is cited as the man who 'brought down' Armstrong after years of doping in his infamous cycling career.
Comments
comments