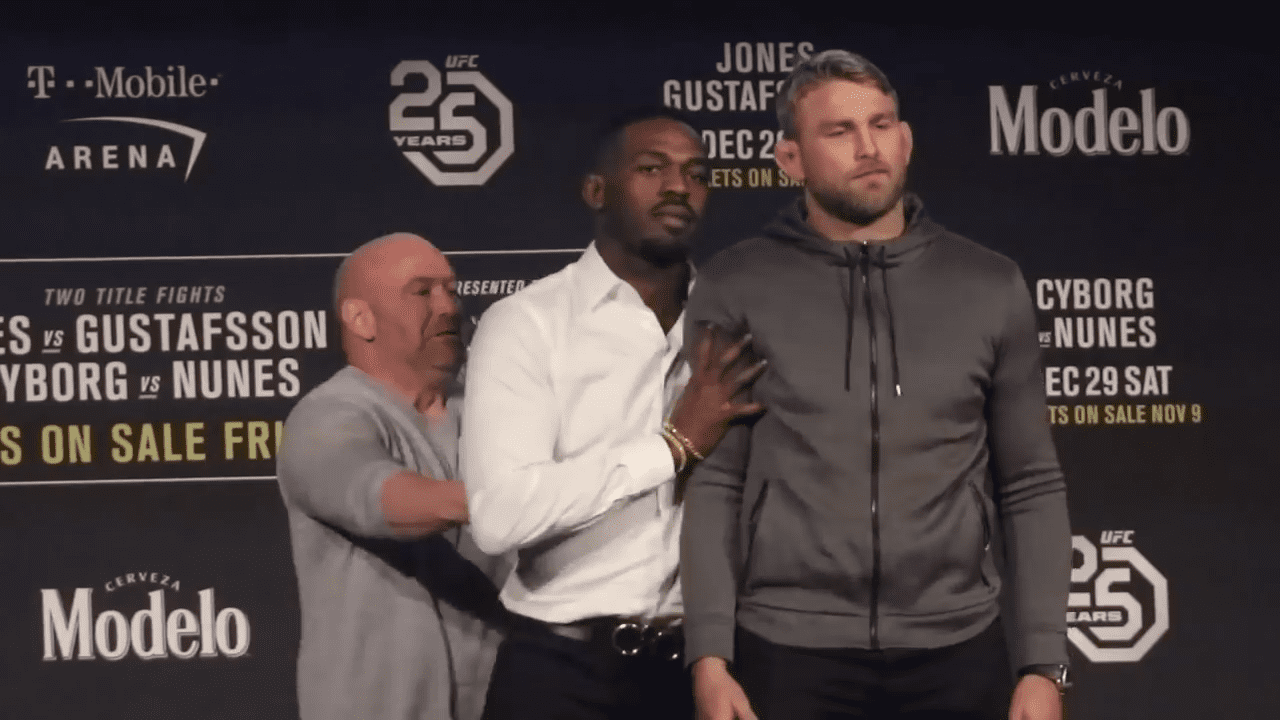 Fight week is always a busy one for fighters ahead of a UFC card.
There are numerous media events in the days before they compete which are mandated by fighter's contracts, such as promotional videos for the UFC or media interviews. Of course, there is also the last remnants of the weight cut. For Jon Jones though, his UFC 232 fight week had one more event bullet-pointed into it — an apology tour.
As you know by now, trace amounts of turinabol, a prohibited substance, were found in Jones' system and subsequently explained away by the UFC's Jeff Novitsky as being part of a 'pulsing effect' which can lead to minute traces showing up in drug tests long after that athlete may have been cleared by other tests.
The Nevada State Athletic Commission, who had jurisdiction over the event's original home at the T-Mobile Arena in Las Vegas, weren't satisfied to allow Jones to compete so the event was moved — on very short notice — to The Forum in Inglewood, California, who apparently were a little more on board with the determination of the drug-testing authorities.
So, with this upheaval taking a toll on fans and fighters alike, Jones told the media that he has apologised to every fighter on the card.
"I feel good," Jones said to MMAjunkie. "I really can't afford to feel any other way. I feel bad for the fans. I went around today apologizing to every UFC fighter that was on the card that I've seen in person. So far, they've all said that they've forgiven me, and I think I need to prioritize my emotions and save all the emotions for after the fight. After the fight, I definitely plan on doing what I can do to give back to fans who really lost out."
Furthermore, Jones told the outlet of his initial reaction to the positive drug test news.
"Honestly, my initial reaction was 'not again,'" Jones admitted. "It felt like a nightmare, but honestly, I think my faith in God has really, really helped me out with this situation, just believing that, 'Hey, listen, this is all what my story is going to be. Just be with me, God, through it all, and keep me strong to handle all this.' Some things are out of my control, and you've just got to learn to focus on what you can control."
Jon Jones will meet Alexander Gustafsson in the main event of the improvised card on Saturday. Amanda Nunes and Cris Cyborg will face each other for the UFC's women's featherweight title.
Comments
comments