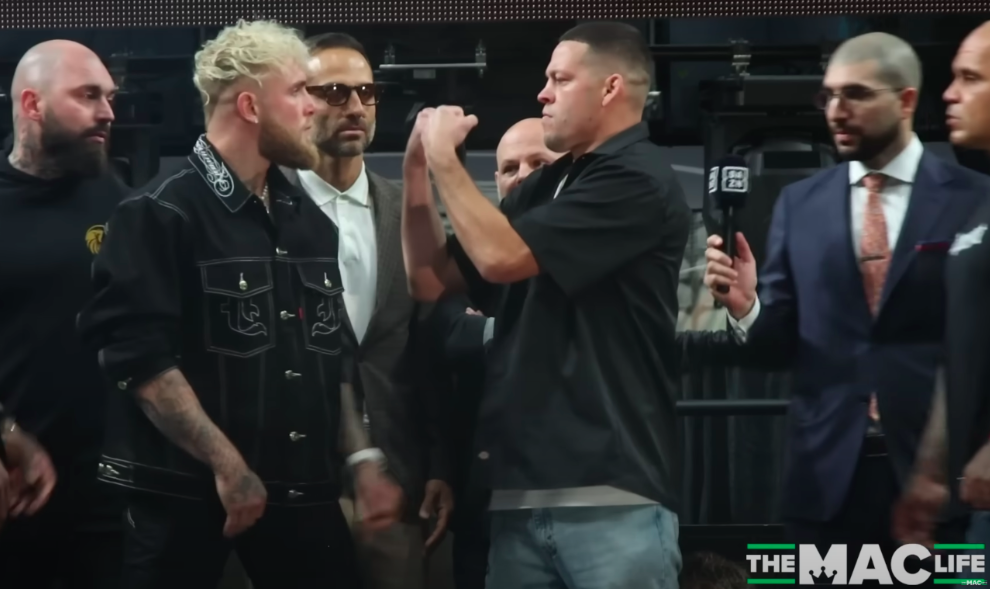 Jake Paul earned his latest win in the boxing ring last weekend against Nate Diaz — but frequent rival KSI was less than impressed by what he saw in Dallas.
Paul won a lopsided decision against former UFC fighter Diaz, moving his record to 7-1 and overcoming his first career defeat against Tommy Fury earlier this year. But British social media star KSI, who has been linked to a bout with Paul on several occasions, has said in the aftermath that Paul's showing in the ten-round fight was less than stellar.
"I feel like he's regressed, if anything," the Briton said to Ariel Helwani on Monday's edition of The MMA Hour, via MMA Fighting.
"I don't think he did very well against an opponent who hardly jabbed. Watching the fight, I was like, 'Nate isn't jabbing at all. He's not setting anything up.' Jake wasn't setting anything up. He was just surviving the 10 rounds. Low output, low I.Q.
"I don't really understand what Jake was trying to do. I think he tried going ham in the first round, realised he didn't want to gas out because he had nine more rounds, and then just decided to go at this really slow pace and just survive the 10 rounds while jabbing and moving. That was kind of it.
"I think he regressed," KSI added. "I just felt like the shot selection was poor. I felt like he did well to punch a punching bag, I guess. All Nate was trying to do was the old classic tactic of double guarding, trying to tire his opponent out, taking all the damage, trying to parry stuff, just literally walking down, but Nate doesn't have any power to be able to do anything with that, and Jake didn't capitalize. There were hardly any left foot turns, Jake didn't do enough to the body, he was holding a lot. I just thought it was quite poor, personally."
KSI is set to chase his second pro boxing win later this year when he takes on Tommy Fury in a bout which could set potentially set up a showdown with Paul. The Englishman is undefeated in the ring thus far in four exhibition bouts and two amateur bouts, in addition to his sole pro fight against Logan Paul in 2019.
Comments
comments