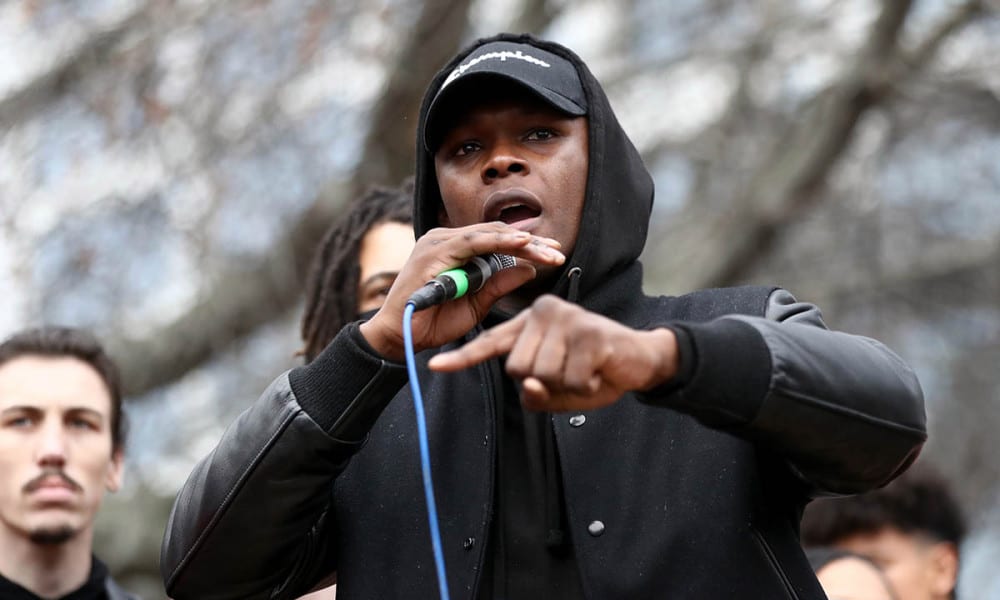 There's an old saying in mixed martial arts which states that if you don't have any losses on your record, then perhaps you're not fighting the right guys.
Israel Adesanya, the man with the target on his back in the UFC's middleweight division, says that he is acutely aware of his own mortality but as he focuses in on a 2021 which promises the opportunity to deliver him a second world title in a brand new weight class, and maybe even a titanic showdown with Jon Jones, the Kiwi says he is primed for big things next year.
While 2020 has presented its own obstacles for most, for 'The Last Stylebender' it has been a tremendously successful calendar year. He defended his middleweight crown twice, against Yoel Romero and Paulo Costa, and was placed into a light heavyweight title bout with new champ Jan Blachowicz next year.
But this is not to say that Adesanya thinks he is invulnerable in the cage. Far from it. While he remains unbeaten in MMA, Adesanya has tasted defeated in his pro kickboxing career and admits to occasionally 'taking licks' in training — but he is content that he is a 'hard man to beat'.
View this post on Instagram

🥤🦧 Israel Adesanya stars in "Staying in America!" #comingtoamerica
'I've had losses in my past that never really changed who I am, never changed the fact that I'm a great fighter. A lot of the greats have had losses. And every time I've had a loss, I always come back and knocked someone out," Adesanya said to MMA Junkie.
"Being undefeated is just a title. It's one of those titles that people try to hold up like it's something. But you should see me in the gym. Some days I get my licks, so I know I can be beat.
"But when it's under the lights and the pressure is on, on the biggest stage and I'm having fun, I'm a hard man to beat. I'm just gonna ride this out the way I've been riding it so far. Stay tuned.
"I like doing things that many people would run away from. People run away from a fight, while I run toward it."
Comments
comments