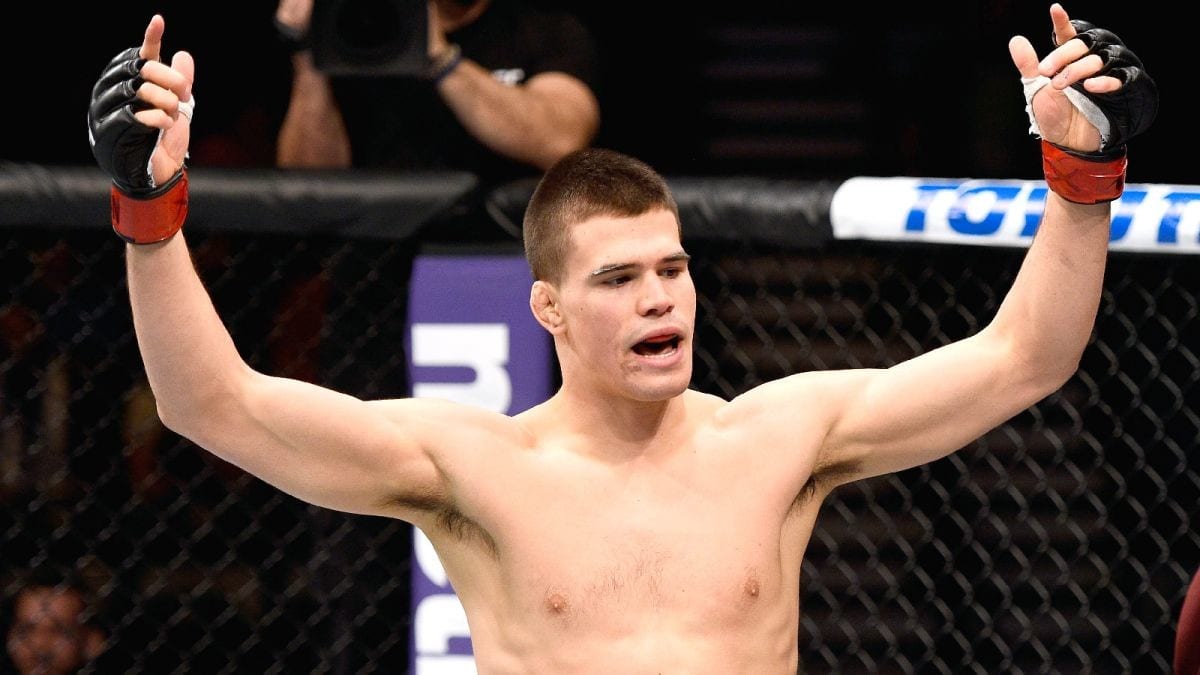 One of the more time-honoured adages in the fight game warns to 'be careful what you wish for'.
Mickey Gall, the young fighter who came to prominence via Dana White's Tuesday Night Contender Series, shot to notoriety with a pair of wins against CM Punk and Sage Northcutt. A setback occurred against Randy Brown at Madison Square Garden in November 2017, though Gall followed up his first career defeat with a 69-second shellacking of George Sullivan last August.
After that fight, and clearly wanting to kick on in his career with a win against one of the sport's veterans, Gall called for a bout with the longest-serving fighter on the UFC roster, Diego Sanchez.
That fight came to pass a couple of weeks back at UFC 235 and, after starting fast, Gall quickly began to slow and hand momentum to cardio-freak Sanchez, who took control via an oppressive top game and unending pressure. Gall wilted and was stopped by strikes before the end of the second round.
Explaining his performance, Gall said to MMA Fighting (via BJPenn) that his kidneys were to blame for the haphazard showing.
"My kidneys were failing," Gall said. "Before the fight, I didn't really know. I could feel — I guess, looking back you could tell a couple of warning signs, like something was going on, but I didn't go to the fight thinking, 'Fuck it, whatever, it's just kidneys.' I really didn't know.
"But then when I got in the fight, I was zapped right away. I was zapped. I re-watched the fight, I'm like in slow motion. I remember struggling for balance, just trying to stay on my feet. It was crazy."
He continued saying that he was diagnosed with a condition called rhabdomyolysis, known to lead to kidney failure in some cases.
"I did have rhabdo, but they also think it was like a perfect storm of drops in the bucket that made this happen," Gall said. "My stomach was a little off for fight week, I had some diarrhea when I was supposed to be cutting weight. And then I did the weight cut — this weight cut was way easier than my last one. I believe sometimes you've got to just put the pain in and get through the weight cut. It wasn't really necessary, I was singing, having a good time, got the weight off.
"At one point I did, when I stood up, I passed out. Which I didn't think — at the time, I was like, 'I don't know, sometimes people pass out, I guess.' It was easy to write it off, all the warning signs. Not my stomach or my back or my kidneys, like you don't know what a kidney feeling weird really is like."
There is no indication as of yet as to when Gall will return to action.
Comments
comments