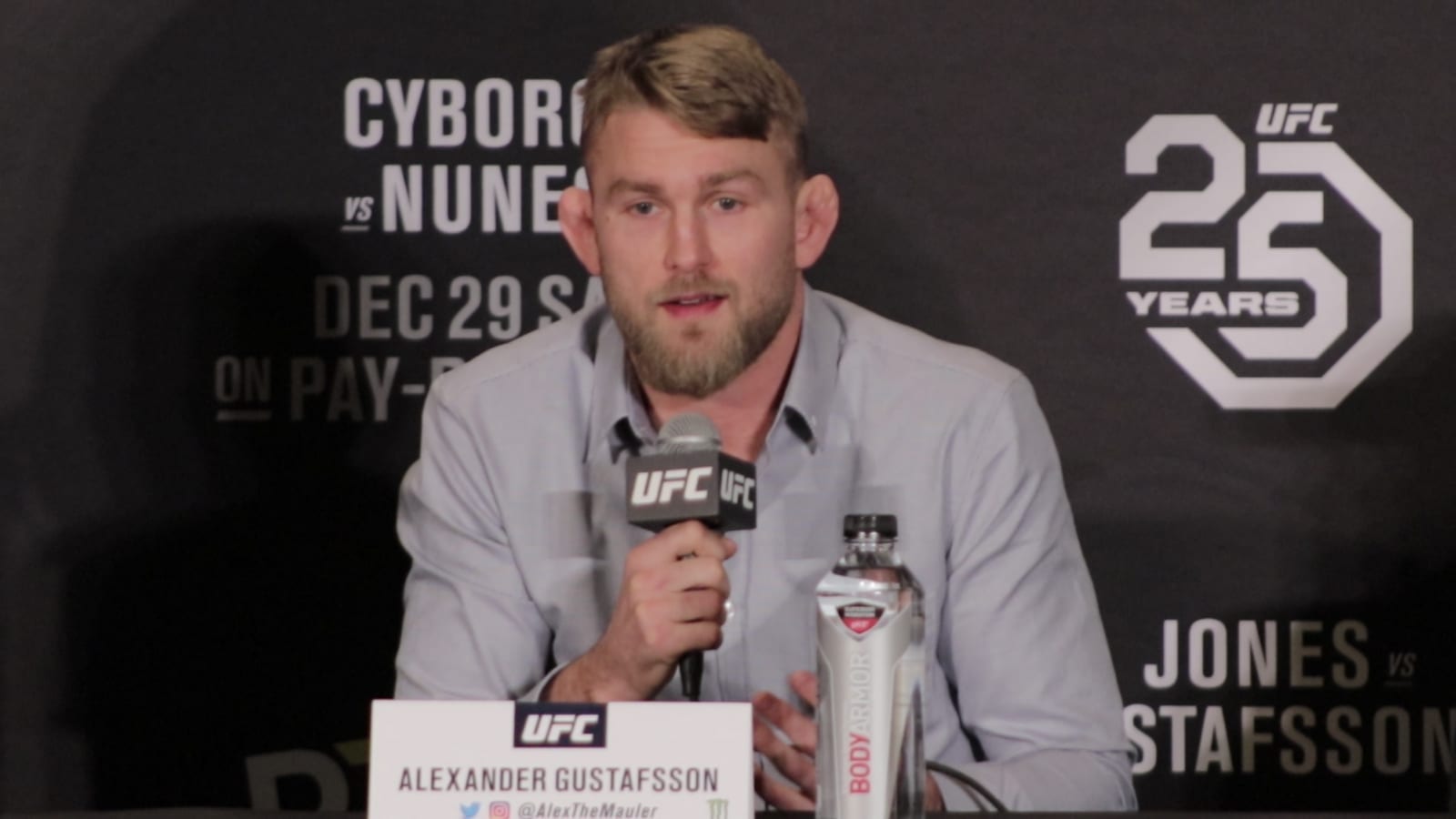 It seems that once again there is a list of light heavyweights vying for position in the UFC's 205-pound rankings, and then there is Jon Jones.
Jones' return to the UFC following a recent career blighted by incidents outside of the cage has been a successful one. He has defeated both Alexander Gustafsson and Anthony Smith — two of the division's prime contenders — in his last two bouts, leaving them jockeying for position in Jones' wake.
Gustafsson and Smith are set to meet on June 1 in Stockholm, Sweden, and if the hometown fighters Gustafsson doesn't get his hand raised on the night, he says that it might be time to hang up his gloves.
"He's a big hitter and he has a lot of heart and he has a lot of fights behind him," Gustafsson said of Smith to The MMA Hour via MMA Fighting.
"He's a guy with a good team behind him, and this is going to be a real challenge. And that's why I'm doing this, to challenge myself. When I beat him, I'm going to just move in the rankings. If I don't beat him, if he beats me, then maybe I don't have it anymore. So I'll just take it from there."
The engagement with Smith will be the third time that Gustafsson has fought in his home country under the UFC banner. He has earned wins against Glover Teixeira and Thiago Silva in Sweden, but it was also the location of possibly the most disappointing loss of his career when he was knocked out in the first round against Anthony 'Rumble' Johnson in front of 30,000 fans four years ago.
That said though, Gustafsson is relishing the challenge against a fighter who he says has commanded great respect in the division for his recent performances.
"I'm not the right guy to judge him," Gustafsson said of Smith's title bout defeat to Jones. "I just fought Jon and lost myself. He showed some heart and he took some damage and just kept moving, so he's a warrior and I can't wait to have him over and give the fans a really good show."
Comments
comments