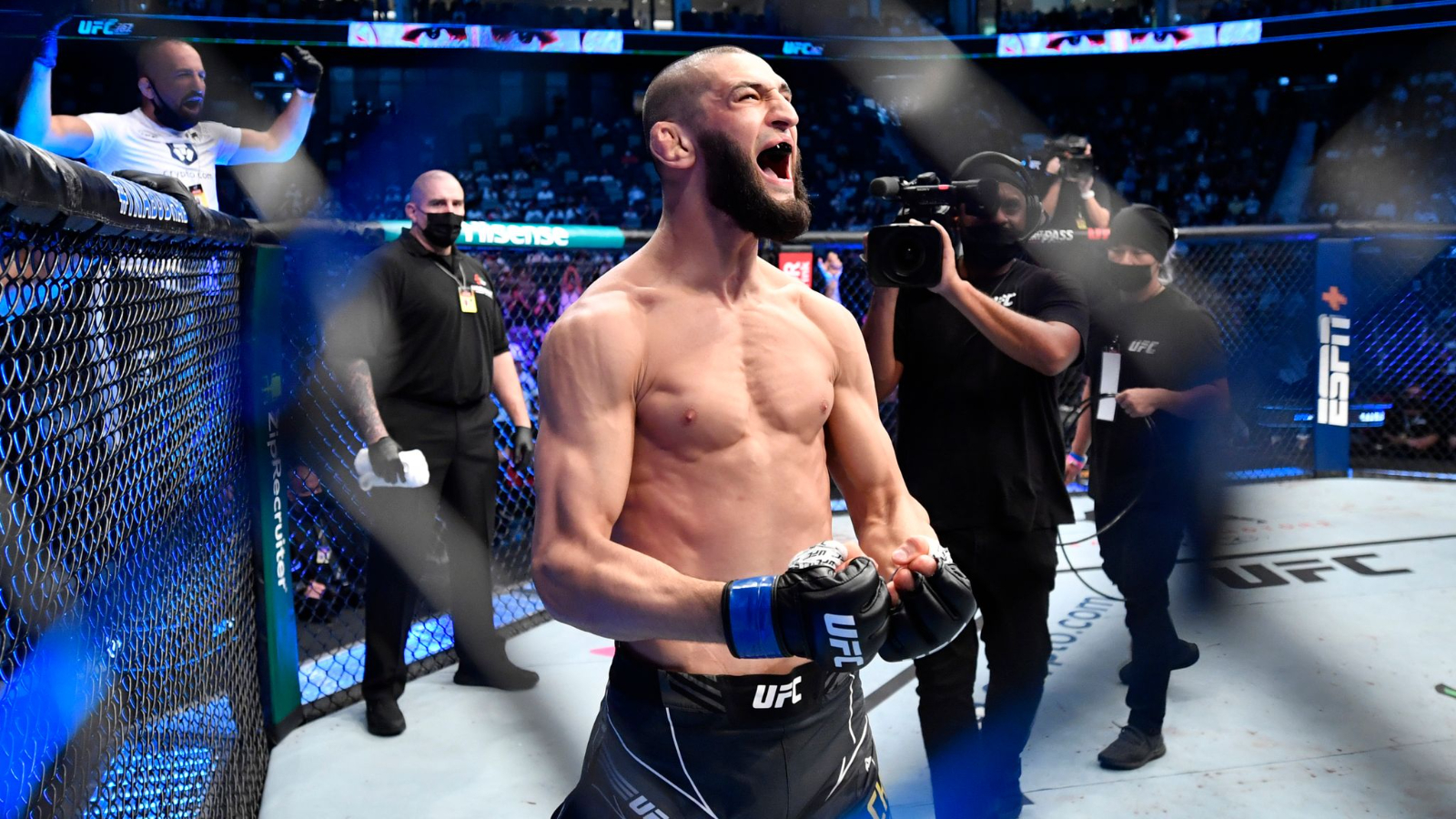 Having competed in the UFC cage just once in the past 16 months, it probably fair to say that Khamzat Chimaev's momentum has slowed somewhat. 
The unbeaten Chechen-Swedish wrestler, still just 12-0 in his MMA career, returns to the cage in on October 21 in Abu Dhabi where he will take on Paulo Costa in a middleweight fight — a departure from the welterweight division in which he made his biggest impression in the UFC with his hard-fought win against Gilbert Burns in April 2022 following a doomed weight cut ahead of a scheduled bout with Nate Diaz last September in which Chimaev missed weight by ten pounds.
But ahead of his return to action, Chimaev says that welterweight is still and option — as well as light heavyweight, and maybe even heavyweight.
"I can go down to 170, I just need some time," he said to TNT Sports, via MMA Fighting. "Not like last time, give me four weeks. If [Adesanya] stays the champ, of course I've got my eye on him," Chimaev said. "All the champs are in my eye. I want to have my belts, at least three belts."
For now, though, Chimaev says he is focused on Costa.
"I'm going to make that guy cry in the cage, like I always do," he said. "I make everyone scared. Usman said, 'He's the boogeyman,' and all these guys think that about me, but when it comes to the fight, they have some surgeries, some problems.
"So, I don't know, I fight with everybody. Ask Dana White, I never say no. I've been out for a long time, so I've been training all the time. When big money comes, maybe it's hard to make fights for me."
Comments
comments