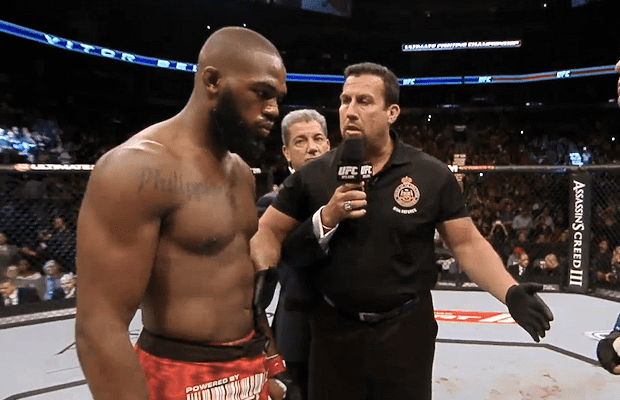 Jon Jones has seen it all before.
The once youngest champion in UFC history is now the promotion's 36-year-old heavyweight champion and rumoured to be contemplating retirement once he battles Stipe Miocic later this year. But behind both, a line of new blood is extending in the UFC's biggest weight class, principally involving the Russian slugger Sergei Pavlovich and Tom Aspinall, the Briton who returned to action after a year-long layoff in London last weekend where he needed just over 70 seconds to defeat Marcin Tybura, winner of seven of his past eight in the UFC cage.
But as far as Jones is concerned, you can switch out Pavlovich and Aspinall for names like Ryan Bader, Lyoto Machida, Alexander Gustafsson, Daniel Cormier, Dominick Reyes and Ciryl Gane as being supposed next-level tests that he passed with ease in a UFC career which has seen him not experience a legitimate defeat and win world titles in two separate weight divisions.
Speaking this week on The MMA Hour, surging contender Aspinall explained why he feels he is a different challenge to anything Jones has seen before.
"He's fought a lot of quicker guys before, nobody quicker than me," the Englishman said. "Quicker than most heavyweights, being at light-heavyweight, obviously. But he's never fought someone quicker than a light-heavyweight, who's bigger than him before. Who, is super confident, with big fight IQ, not intimated, who's young and fresh and doesn't have a lot of miles on the clock. That's what I think I bring to the table against Jon."
However, in some since-deleted tweets Jones made clear he doesn't see it quite the same way.
"Everyone's the next big thing until I beat them," he wrote, as noted by MMA Mania. "And then it's like well. Who was that guy anyway? Just a few months ago Gane was the absolute future of MMA. Best foot work, fastest heavy weight we have ever seen. The most athletic. Now everyone's like who the hell is that guy."
"Sometimes I feel like I've been in a déjà vu, everyone's going to be the guy to kick my ass," he added. "Meanwhile, I'm over here undefeated with a face full of grey hairs."
That said, the winner of a Tom Aspinall vs. Sergei Pavlovich fight taking on Jon Jones might well be the biggest heavyweight bout currently available to UFC matchmakers — if Jones sticks around post-Miocic, that is.
Comments
comments