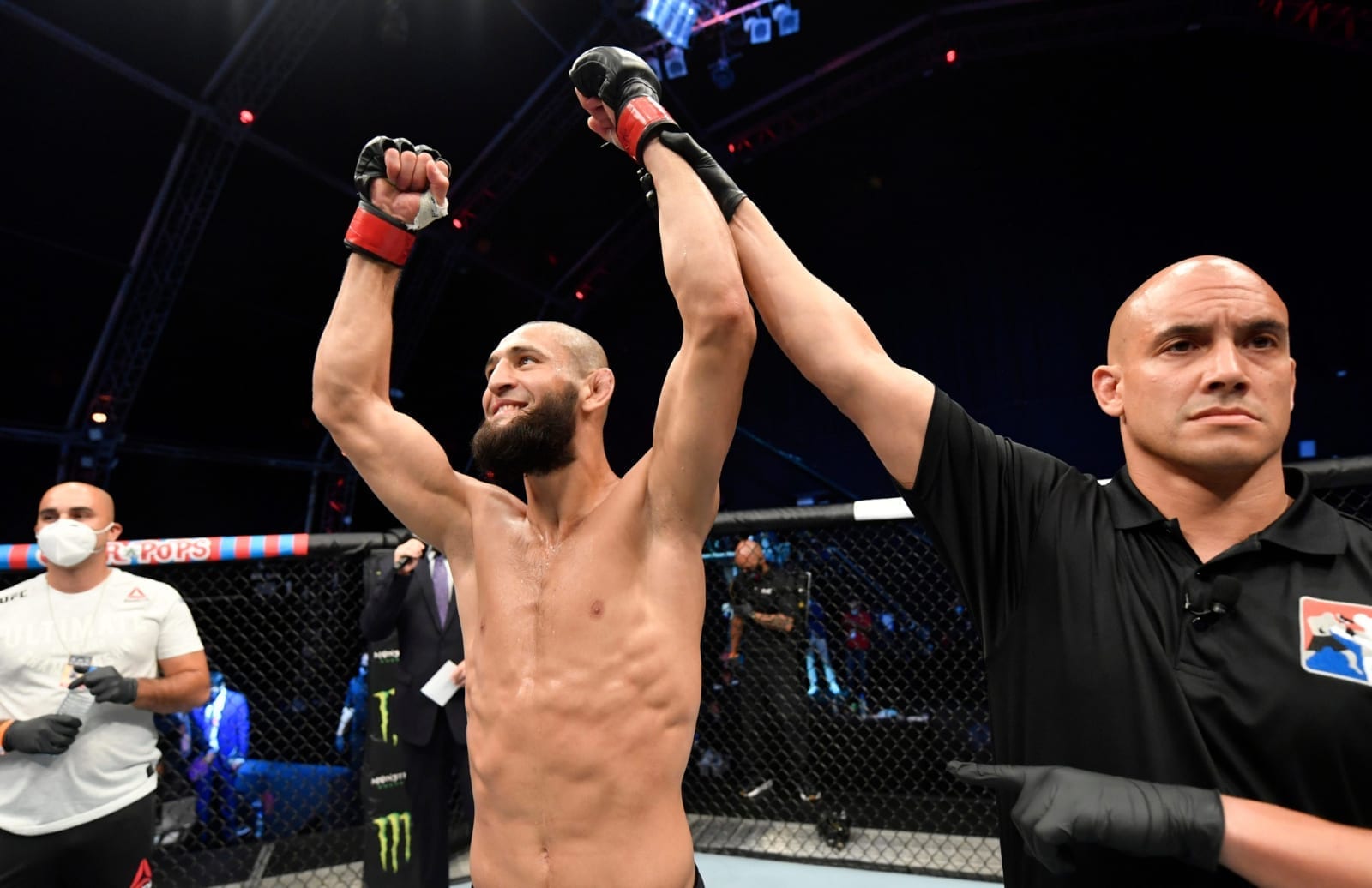 Sean Strickland said this week that he is looking for big-name fights in his reign as the UFC's middleweight champion. He may just have found his man.
While Israel Adesanya, as well as his coach, Eugene Bareman, have attempted to position themselves for an immediate rematch after losing the belt earlier this month in Sydney in what was a comprehensive, unanimous decision loss, Strickland hasn't yet committed to that — instead saying this week on a podcast appearance that he wants his next fight to draw some serious bank now that he is getting pay-per-view points on top of his regular purse.
And Khamzat Chimaev might well be the man to help him. Chimaev is scheduled face Paulo Costa in about three weeks' time, after which he said that he would welcome a world title bout with Strickland — a man with whom he has previously trained in Xtreme Couture in Las Vegas.
"Strickland, coming for him," Chimaev said on his official YouTube channel, as noted by MMA Fighting. "If you stay there, man, coming for you too.
"He works hard, deserves it, the guy is always in the gym, now he got the belt. He has a good team, good coach, I have been there, training with that guy. They deserve that belt. He has been active, fights with everybody. I don't know why [the UFC] is waiting. Give that chance to me. They are hiding that belt from me. Anyway, like I said, when I smash everybody, they have to give that belt to me."
Chimaev's upcoming clash with Costa will be his first as an official middleweight fighter, despite previously fighting at 185 in the past, and he added that the new weight class has afforded him extra room to manoeuvre in the training room.
"It's a different weight class," he explained. "Different power, we eat different, not hungry anymore. At 77 kg, I eat just rice, rice [and] fish, rice [and] chicken, it's crazy. Now, more training than before, more food, more energy, different power, different energy, that's good. I fought Gerald Meerschaert in that weight class.I smashed that guy with one punch. That's my real power, you know. The guys don't understand that, but it's waiting for them."
Comments
comments