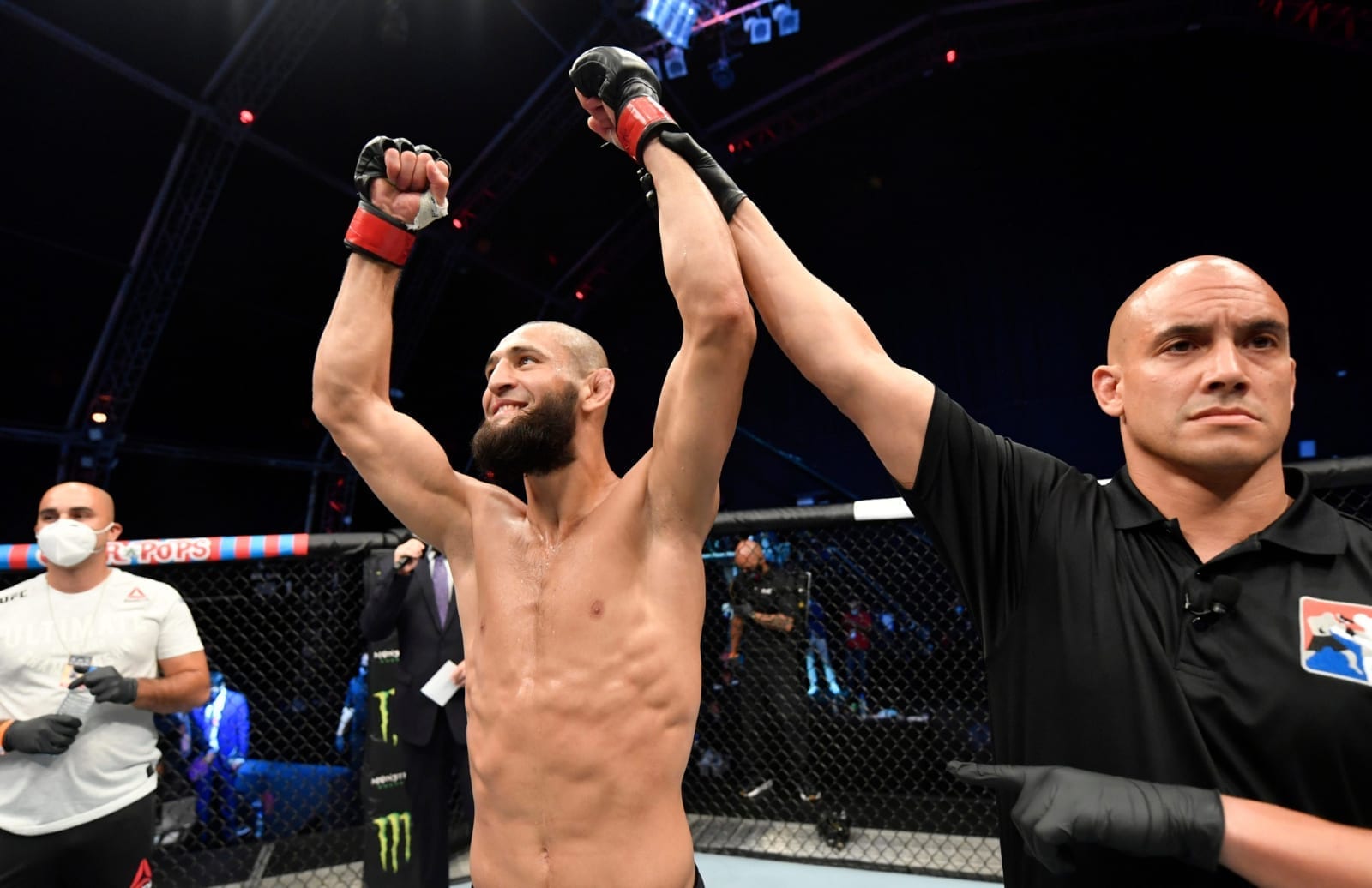 Khamzat Chimaev's impressive 2020 looks set to have one more chapter after reports this weekend which seemed to threaten his December 19 welterweight fight with Leon Edwards.
Chimaev, who exploded onto the scene this year with three wins in the span of just 66 days, was reported to have been diagnosed with COVID-19 just three or so weeks out from his year-end fight with Edwards, leading to concerns that the fight may be postponed until next year but according to follow-up reports, figures close to Chimaev say that their fighter will be ready to go in December.
Chimaev's team tells me that he is still "good to go" for Dec. 19 at this time. https://t.co/xFbFIBxRlF

— John Morgan (@MMAjunkieJohn) November 29, 2020
🚨 I just spoke with Guram Kutateladze about Khamzat Chimaev and COVID-19 rumor and he said – NO. 🤙🏽

Guram is currently with Khamzat in Las Vegas and they are training together. 🐺#UFC #MMA #GuramKutateladze #KhamzatChimaev pic.twitter.com/sdnPEpPCIq

— Giorgi Kokiashvili 🇬🇪 (@iHeartGeorgius1) November 30, 2020
However, it must be noted that there have been no specific denials that Chimaev had contracted the virus but the implication rather seems to be that they are hopeful that their man can pass the virus and present a negative test in time to be considered healthy to compete.
Another fight lost to COVID, last weekend's originally scheduled main event between Derrick Lewis and Curtis Blaydes also looks to set to be delayed until December, suggesting that the UFC is hopeful that the continuing virus delays won't impact their product too greatly.
And if it does? Spare a thought for Leon Edwards, perhaps 2020's most unlucky fighter.
Comments
comments