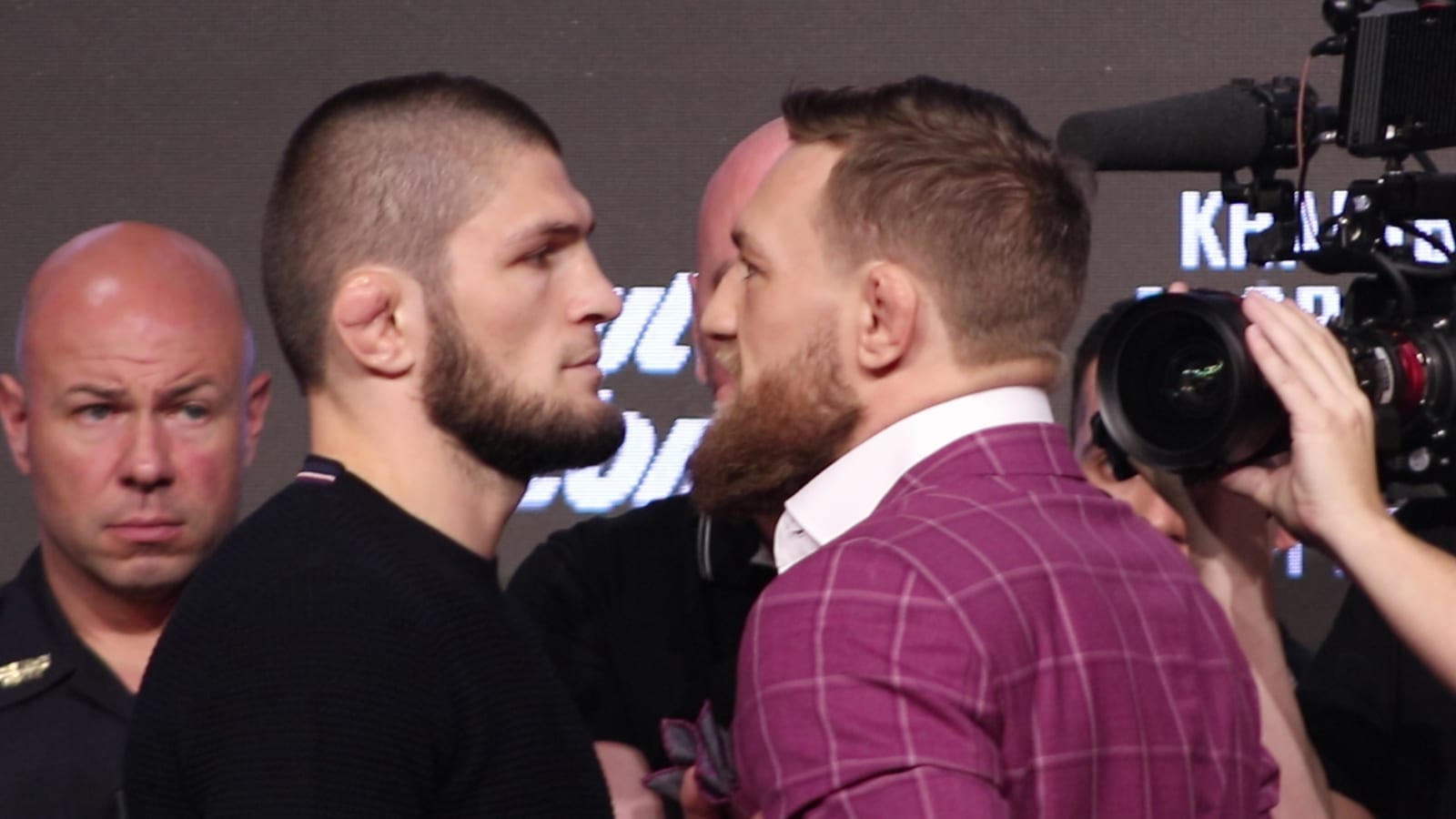 While nothing in mixed martial arts is guaranteed, the odds are we'll see Conor McGregor and Khabib Nurmagomedov trading shots again before their careers are all said and done.
According to Nurmagomedov's father, however, it could be under different rules than their first meeting at UFC 229 — with the Nurmagomedov's apparently eyeing a go in boxing.
"As for the fight against Conor under boxing rules, this is a fight we are interested in," Abdulmanap said, speaking with Russian news outlet Izvestia. "Khabib showed that he is able to beat the best strikers of mixed martial arts. He said this before, but few believed it. However, after strong victories over Michael Johnson, Edson Barboza, and Conor, people begin to believe.
"Nurmagomedov is able to do it in the boxing ring. Khabib has all the skills to win by the rules of boxing. One of the key skills can be called endurance. I remember his five round fight with Iaquinta, in which Khabib showed his willingness to fight in absolutely any area, using everything from a light left jab to control on the ground. I want to note that the fight with Iaquinta was of great importance for us, there was a title belt at stake and it was important to keep the bout calm, and take the win. Which we did."
Comments
comments