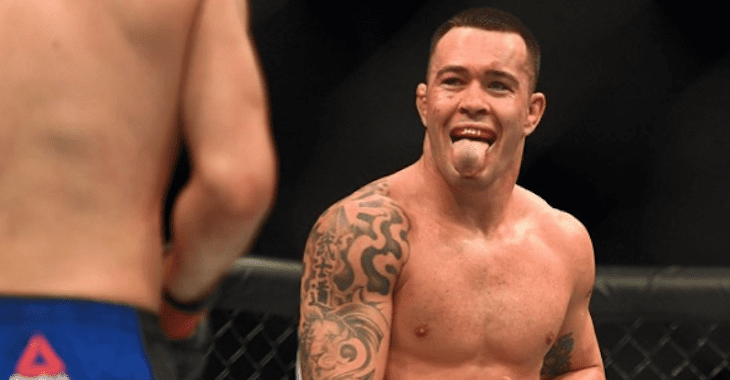 He hasn't even thrown a punch in the UFC yet but Ben Askren's is already one of the most talked about welterweight fighters on the roster.
Askren, the undefeated former WSOF (now PFL) 170-pound champ, is tipped to make his UFC debut against former champion Robbie Lawler — his first bout for his new employers following an historic trade deal with ONE Championship which saw former flyweight supremo Demetrious 'Mighty Mouse' Johnson move in the other direction.
However Covington, who has talked and fought his way into a title bout with Tyron Woodley, says that Askren (who once announced his retirement from MMA) has little to offer the best fighters in the world.
"He's a 34-year-old virgin," 'Chaos' said of Askren to BJPENN.com. "Who retires before they even get to the UFC? Losers, that's who. It should be criminal that they even let him in there with a top five fighter.
"The guy's a joke, man. No matter what your wrestling accomplishments are, you can't bring that over here, over to the UFC and into fighting," he continued. "You can't live off your past. I could see Lawler turning it back one more time, I think he might have one more left hand to put that little Asscream on his ass."
Askren, it must be noted, is a longtime friend and training partner of Woodley, Covington's current adversary and this is likely the reasoning for his statements.
Whatever happens when Covington and Woodley meet in future, it seems as if the foundation has been laid for an Askren vs. Colby bout at some point in the future.
Comments
comments