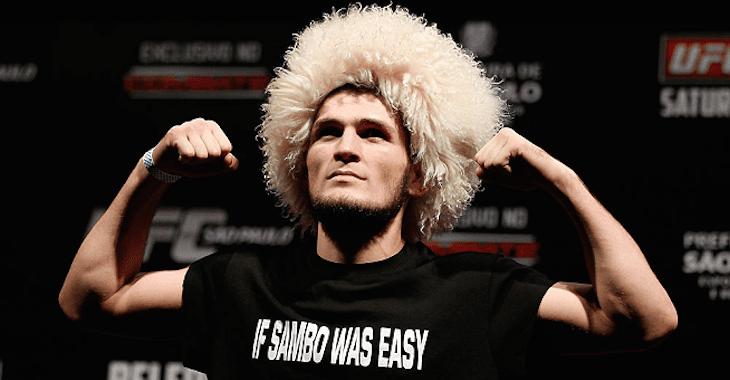 Khabib Nurmagomedov and his team are not over the Tony Ferguson fight, it seems.
Despite UFC president Dana White categorically stating he would never schedule the contest for a fifth time, Nurmagomedov's father and coach, Abdulmanap Nurmagomedov, responded to those comments with an emphatic response.
For as long as Ferguson is an active competitor, he said, the Nurmagomedov's will want to meet him in the cage.
"As long as Ferguson is able to walk, we'll demand this fight," the senior Nurmagomedov said, speaking with TASS. "We're ready to fight with him any time and under any circumstances. We're wishing him to get well, and waiting for him."
This Saturday, however, the show must go on. In something of a coup for the promotion, the UFC were able to get UFC featherweight champion Max Holloway to leave Hawaii and fight the Dagestani on just six days notice.
For coach Nurmagomedov, it's a contest that provides as much intrigue as the originally scheduled bout.
"He's a very dangerous opponent, who dropped Jose Aldo in his last bout," he said. "He's very fast and a smart fighter, so this is going to a very interesting fight. I think Holloway is not any less interesting than Ferguson."
Comments
comments