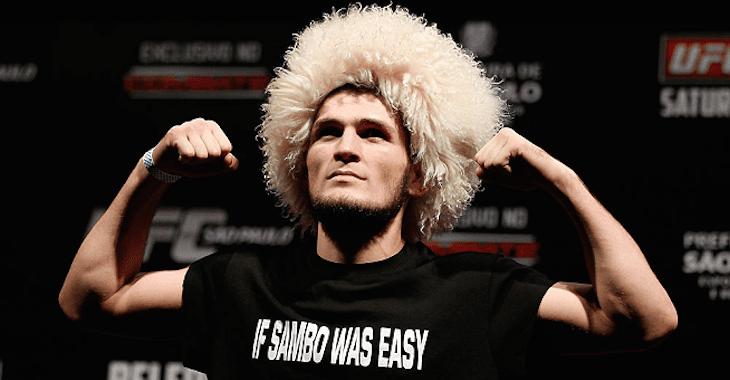 Khabib Nurmagomedov has restated his intentions of returning to competition against Tony Ferguson later this year.
The two were meant to face each other at UFC 209 earlier this year, only for the fight to fall through at the last moment when Nurmagomedov was hospitalised after a brutal weight-cut. Since then, the Russian has been recovering and dealing with a medical condition, all whilst having his eye on an Autumn return.
"Now I am being treated in a medical facility, going through rehabilitation," Khabib said, speaking to RT (transcribed via BloodyElbow). "The exact date of the return is uncertain, but it will be in the fall. I will devote the summer to training, and will hold a fight in the fall."
It's been a long year for Nurmagomedov. The Russian has consistently struggled to get a run of prolonged competition together, with re-occurring injuries plaguing the lightweight over the past few years. His bout with Ferguson was one of the most anticipated contests set to take place this year, and fans were distraught when the clash was scrapped.
However, Nurmagomedov clearly means to right the wrong, and according to him it's the only fight he's interested in.
"It will be a repeat of the battle, in which I could not attend before," Khabib said. "No other contender interests me. If you started business, you need to finish it."
Comments
comments