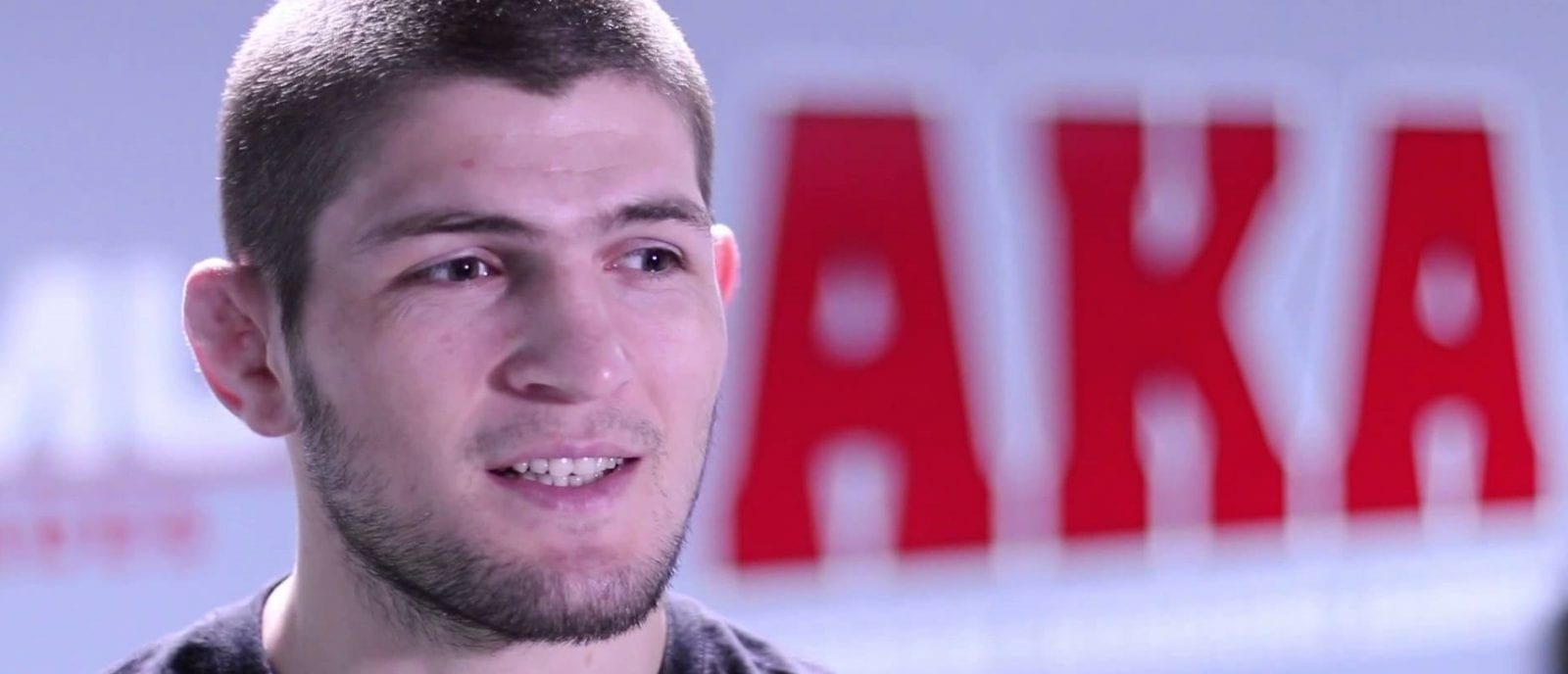 It has been three times that UFC matchmakers have attempted to get Khabib Nurmagomedov and Tony Ferguson in the same cage and three times fate has stepped in to stop it. 
The most recent of which was just one month ago at UFC 209 when the undefeated Dagenstani fighter failed to report to the weigh-ins, following overnight hospitalisation due to complications with his weight cut — something that Nurmagomedov has admitted was "100%" his fault.
Speaking in depth for the first time about the ill-fated fight with Ferguson, Nurmagomedov has elaborated on what was going on behind the scenes as he attempted to make fighting weight for the UFC 209 clash with Ferguson.
"You know I don't remember a lot of things, to be honest", Nurmagomedov said to RT. "Last night (before weigh in) and I know – I am going to a hospital, I feel bad. I know that a lot of fans are upset with me about this and I agree with this guys. Because this is one of the biggest fights in Russian MMA. for me, I can make history but I am going to the hospital you know. But sometimes this happens, sometimes you can die, you know. Everybody can die, everybody can (get) sick. Now I need a couple of months. Like two or three months. After three months I come for hard training and I want to fight in September."
As for attributing blame for the incident, Nurmagomedov takes that one on the chin.
"I think this is my fault, this is my fault. I know that (my) body don't listen to me and I think, I know, this is my fault. How can I say that this is the coach's fault or the diet guy's fault? This is 100% my fault."
It remains to be seen if UFC matchmaker Sean Shelby will tempt fate with a fourth a booking between the two lightweight contenders but the Russian says he would welcome the opportunity with open arms.
"This is my dream fight – a fight with Tony Ferguson. I know I pulled out, but he pulled out one time, too. But nobody talked when he pulled out. When I pull out – everybody talks about this. But it's ok. Inshallah (God willing) I will come back and we'll see what happens."
Comments
comments