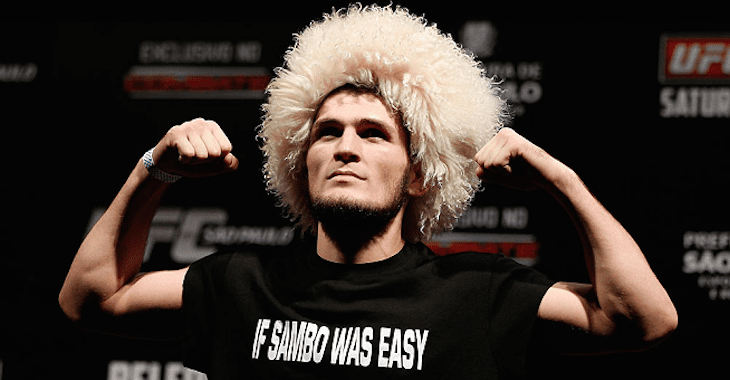 Khabib Nurmagomedov has received a 9 month suspension and a $500,000 fine for his attacking of Team McGregor after the UFC 229 main event.
Nurmagomedov has, however, offered to make a anti-bullying PSA for the State of Nevada, which if the commission agrees, could reduce that suspension by 3 months. He will therefore be eligible to fight on either April 6 or July 6.
Conor McGregor and Nurmagomedov teammates Zubaira Tukhugov and Abubakar Nurmagomedov were also heard at the hearing. McGregor received a 6 month suspension and a $50,000 fine, while both Nurmagomedov and Tukhugov received 12 month suspension and a $25,000 fine for their involvement.
Following the result, Nurmagomedov took to his social media.
politics forever

— khabib nurmagomedov (@TeamKhabib) January 29, 2019
–
Comments
comments