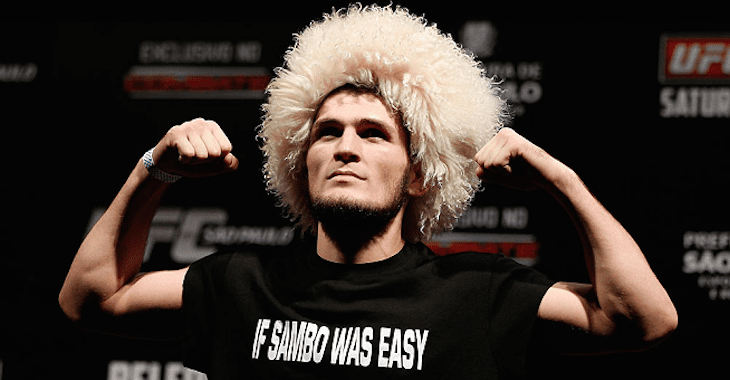 On April 7, Khabib Nurmagomedov meets Tony Ferguson in one of the most anticipated lightweight bouts in MMA history. A pair of elite level fighters, any clash between the two brings with it excitement and fan interest.
This time around — the fourth time the men have agreed to meet in the cage — things seem to have been ratcheted up a notch. The stakes, it seems, have never been higher. Ferguson and Nurmagomedov appear to be competing for the UFC lightweight title. For Nurmagomedov, who comes in to the bout off the back of one of his most impressive wins (defeating Edson Barboza at UFC 219), it's about keeping up momentum until the belt is in his hands.
"I think I'm going to get his leg in a way that I'm going to take down and I do not know what he's going to do," Nurmagomedov said, speaking with Brazilian outlet Globo (translated via Google). "I'll catch him like an eagle, I'll do the same things I did in the last fight. I'll devour someone.
"Edson is a tough guy, so is Tony. When you come to the UFC, there are no easy fights. All athletes are tough. In my last fight, I was in great shape, I was hungry for victory, I hit the weight well, I had no injuries, I was healthy. Everything came out perfect. On the day of the fight my son was born. I hit the weight, I defeated my opponent, I won the performance bonus.
"I do not think I'm going to have such a perfect day. I do not think I'll be able to repeat all this in one day. God gave me this gift. On April 7th I'm going to repeat this [victory], but I do not think I'll have everything as perfect as it was on December 30, 2017. I will not live it again."
Comments
comments