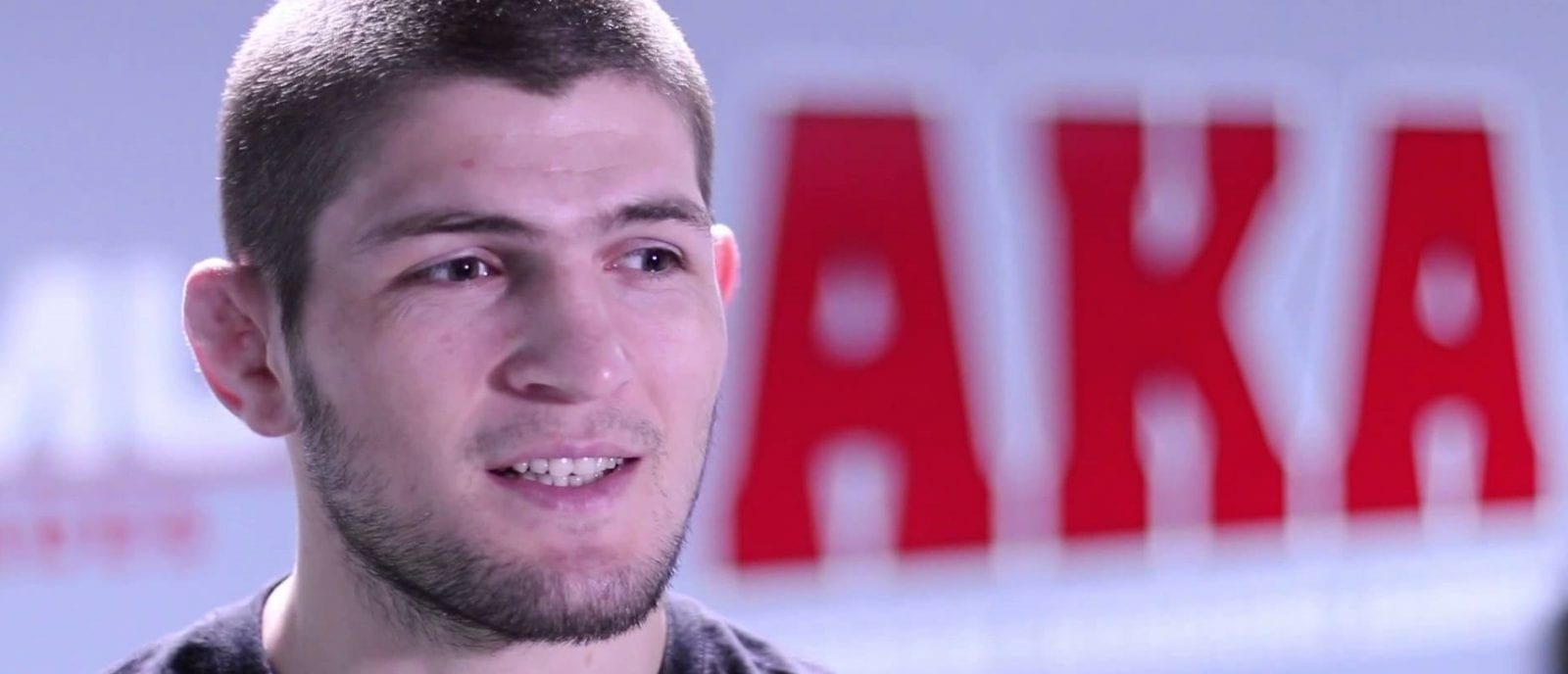 Khabib Nurmagomedov vs. Tony Ferguson is just a few weeks away, and could well be one of the most anticipated contests in MMA's lightweight history.
The pair will meet in the main event of UFC 223, which takes place in Brooklyn, New York. And, while UFC lightweight champion Conor McGregor prepares on the sidelines, whomever leaves Brooklyn as the victor will also leave with a gold belt around their waist. As such, the opinions of both Nurmagomedov and Ferguson on the men around them are interesting discussion — particularly since the 155-pound weight class is as competitive as it's ever been.
In a recent edition of "The Exchange" with Megan Olivi, Nurmagomedov was asked his thoughts on the other top five UFC lightweights. As usual, the Russian was stoic, quiet, but effective in his responses.
Eddie Alvarez — "He took a lot of shots. He's become like old."
Justin Gaethje — "He's a tough guy. He has to change [his] game. All the time wars, he has to change this. Because I know he's a good wrestler. I think he has to mix wrestling and hard punches"
Dustin Poirier — "Not bad, but not a tough fight"
Kevin Lee — "He wants to be tough but he have very small heart. Very small heart. Because when he fight with Tony Ferguson, between second and third rounds, you guys can watch his face and understand who he is, everything. Face never lies. When Tony Ferguson talk about 'this is my mat', his face agrees with this."
Conor McGregor — "UFC's son or maybe Dana's son or Dana's nephew. Something like this."
"If he has the belt, of course we're going to fight. But now with what happened to his two belts, everything is finished. I'm going to beat Tony Ferguson and then he has to beg me. You remember his tweet? What's he going to do? I'm going to take this belt, become undisputed, undefeated lightweight champ. If the UFC tries to put Conor McGregor [in a] fight with me — go in the line, you have to deserve this."
UFC 223 takes place April 7.
Comments
comments