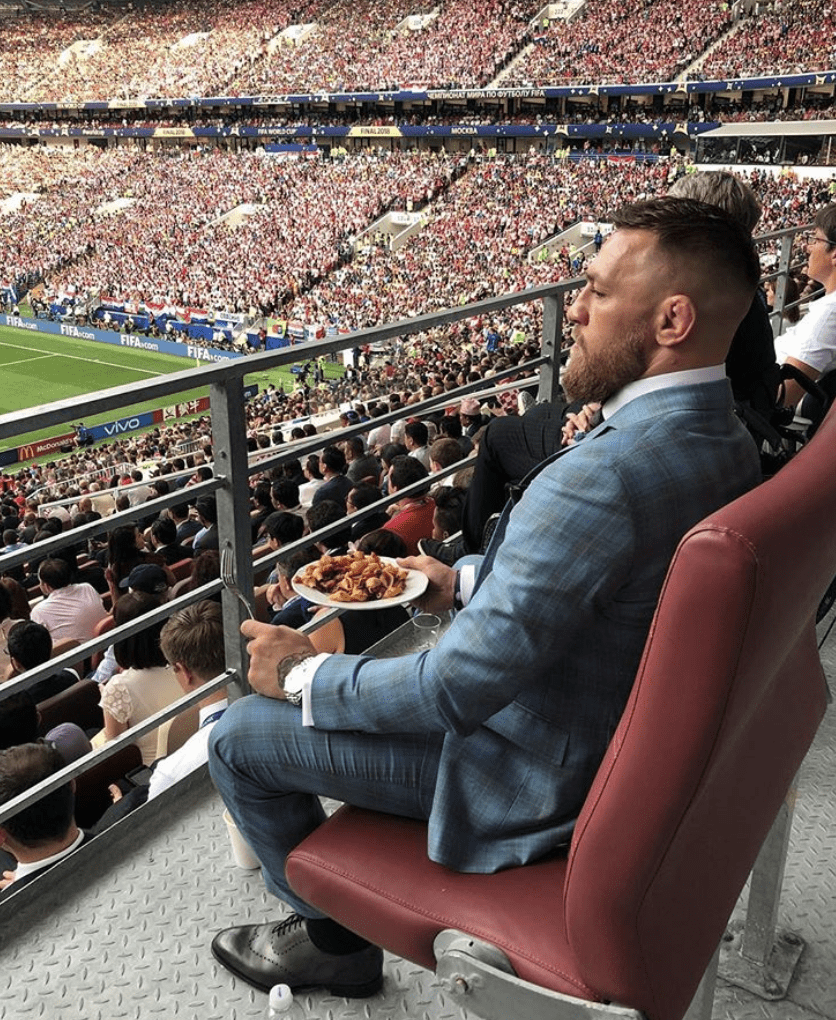 When it emerged that both Conor McGregor and Khabib Nurmagomedov were in attendance at Sunday's World Cup Final in Russia, MMA fans could be forgiven for expecting a confrontation between the two.
By now it's well known the pair have bad blood between them, and it seems most likely that they'll meet in the Octagon later this year to resolve the issue. Perhaps it's because of that upcoming contest that Nurmagomedov was uninterested in bumping into the Irishman in the stands.
"I thought I'd meet McGregor at the Luzhniki Stadium," Nurmagomedov said (via Express.co.uk). "But even if we meet now, we still will not be able to find out who is stronger. If there was a cage in the middle of the arena, it would be more interesting. And now something to find out on the street and so on. We are not at that age and not in that position.
"It would be ideal if there were no one around. Or vice versa — to the full stadium, in the middle of the cage, and in it — we. In general, I see no reason to approach him now. We are hospitable people. Let the football look, enjoy Russia."
–
Comments
comments