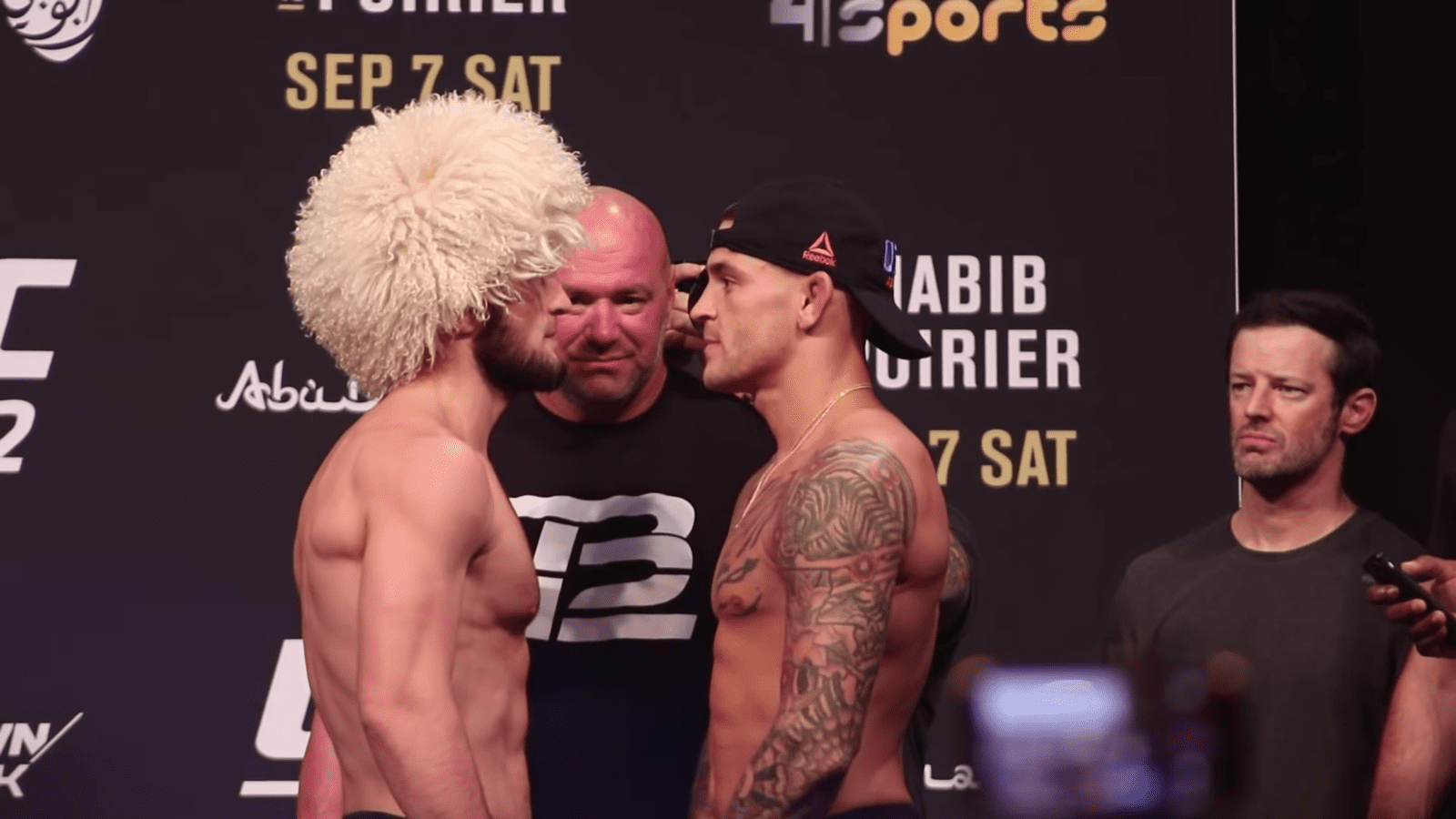 UFC 242 in Abu Dhabi was somewhat designed to be a showcase for Khabib Nurmagomedov, and in the end it was just that.
The UFC lightweight champion defeated Dustin Poirier via rear-naked choke in the third round of their Saturday main event.
In round one, it was textbook Khabib Nurmagomedov. A takedown got the challenger to the canvas, and from there Nurmagomedov took him to the cage and went for the rear-naked choke. While Poirier survived to the end of the round, it looked like nearly every dominant round the champion's displayed in his time in the UFC.
In round two, things initially went different. Poirier landed a big punch that seemed to have Nurmagomedov wobbled. As he went back, Poirier immediately flew at him, and wild winging punches sailed wide of the mark for both men. Then, three minutes in, it was back to Nurmagomedov's world. Grueling grappling exchanges against the fence, repeatedly pulling Poirier to the canvas and landing shots.
Then in the third? The end. Nurmagomedov got his takedown, and found his rear-naked choke. After it all, the undefeated Russian just continues to offer the same problem for fighters to solve.
As far as what's next, all signs point to Tony Ferguson, although the champion refused to be drawn in the immediate aftermath.
"Last two years was very busy for me," Nurmagomedov said. "I have too pressure on my shoulders. Let me go home for couple of days."
Comments
comments