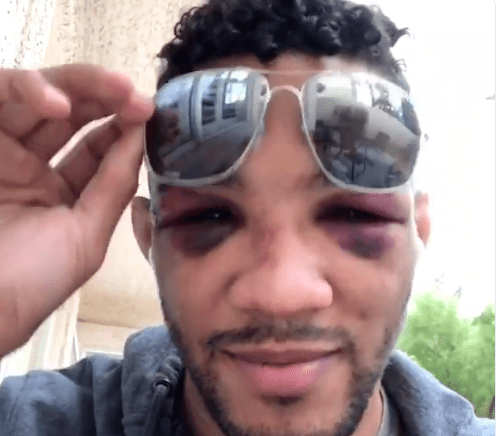 Kevin Lee didn't get the result he expected on Saturday night.
The main event of the UFC's trip to Milwaukee was headlined by a grudge rematch between Lee and Al Iaquinta, the man who defeated Lee upon his organisational debut in 2014, and just like their first meeting, it was New York native Iaquinta who had his hand raised upon the final bell.
Lee protested the result of the fight immediately afterwards and, while it was a close affair, most observers had opted for Iaquinta by a score of three rounds to two.
With Lee now apparently considering a move to the welterweight division on the back of the loss, he took to social media to thank fans for their support and give a brief rundown of why he thinks he was the fight's true winner.
Oh, and he showed off two pretty gnarly shiners in the process. Check 'em out below.
"The fight on Saturday, I still feel like we won it," Lee said. "I fought a lot off my back foot as a southpaw and against my natural fighting style. My explosiveness, and coming forward and being aggressive — I tried to show something a little too different.
"Al showed up. He put on a great performance [and] landed a great shot in the fourth round. All I can say is I'll be back and I'm still going to be a champ regardless of where it's at and what it is."
His eyes at the end… 😬 pic.twitter.com/kFnUTxBQFz

— ShayMyName (@ImShannonTho) December 17, 2018
–
Comments
comments