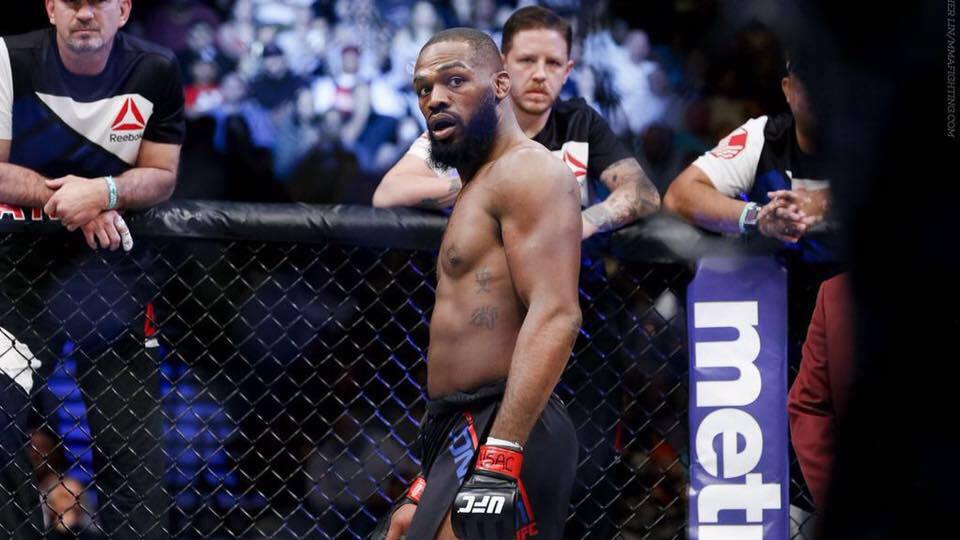 Being forced to take extended periods away from activity when you're a professional fighter in your prime is never a good thing. But, in the case of Jon Jones, coach Brandon Gibson thinks there can be a silver lining to a consistently stormy cloud.
"He's not getting his brains battered in [during his time off]," Gibson said, speaking on MMAFighting's The MMA Hour. "He's not getting concussions. He's taking care of his body and his mind, and this is such a — at this top one percent, these guys are tough. That's not an aspect that comes with sparring or anything like that. The time off where we're not having impact, where his body's not getting beaten up and broken down, where we're just continuing to evolve the skill and the technique and the strategy and develop Jon that much more as a martial artist is key. And you said he's 31, he has a long fight career ahead of him still, and he really feels like this time off has prolonged his career that much more.
"If he was still fighting three to five times a year like he was when he was younger, I think that will burn guys out early. I think that's where you start seeing the guys in their mid-thirties that are slow, that are not reacting, that can't pull the trigger, that just aren't recognizing things like they used to, and I think a lot of that comes with just the toll of the training camps in addition to the fights.
"So just having these kind of pre-camps where it's just all technical-based, I think has been really good for him. I think it's going to show in the fight. We had a long layoff before Ovince St-Preux, and we had a long layoff before the second DC fight, and he came out sharp and focused, and new in a lot of ways."
–
Comments
comments