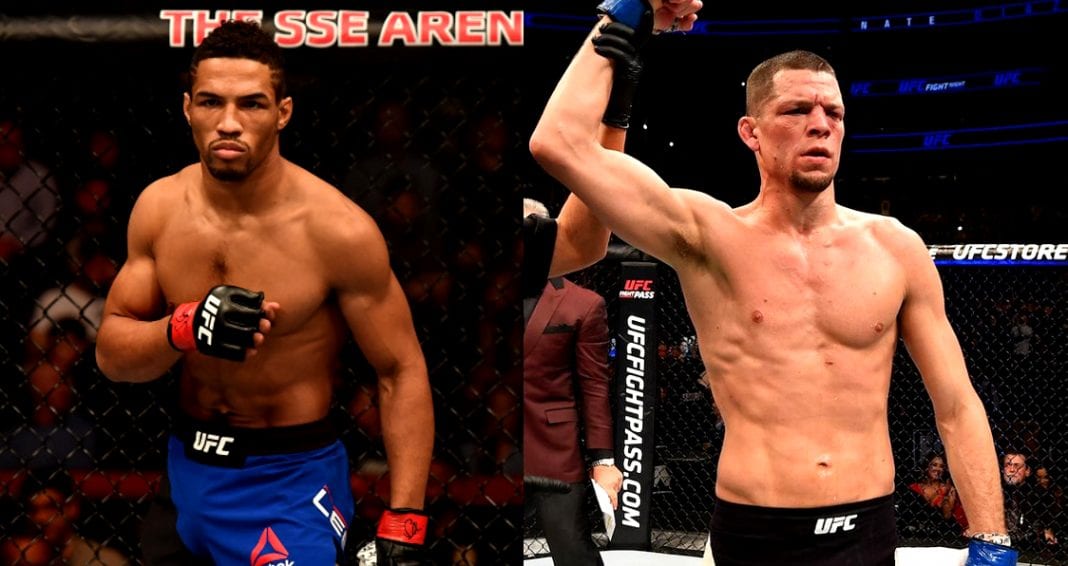 UFC lightweight Kevin Lee has kept something of a low profile since coming up short in his interim 155-pound title bout with Tony Ferguson last October.
While 'El Cucuy' is less than 8 weeks removed from a marquee lightweight match-up with longtime rival Khabib Nurmagomedov, Lee remains on the sidelines and without any firm date as to when he will be making his return to the cage. And it doesn't bother him one bit.
Lee, still just 25-years-old, has amassed an impressive 16-3 record (9-3 UFC) in the pros but, as he said in an interview with Submission Radio he is cognizant of the fact that he is still in his formative stage as a mixed martial artist.
"I'm only 25, I'm just getting started in the game I think the sky's the limit," Lee said. "Losing the last fight, it's going to be a blessing in disguise for me really just because when you get to a certain level every gym you go to you step in and the guys get caught up in that, so they quit learning, they stick to what they already know. They stop trying new things just because they don't want to lose. I think it's a blessing that I don't walk around with that belt right now just because I'm still in that learning phase."
That said, Lee is planning ahead for his next move and was among the names who answered Nate Diaz's recent call-to-acti0n regarding a comeback. However, Lee thinks that the Stockton native isn't serious about fighting anymore and can't persuade a man to meet him in an octagon if he doesn't want to fight.
Diaz hasn't competed since losing a majority decision to Conor McGregor in August 2016.
"I don't know how folks jumped on the Nate bandwagon so hard, folks just think he is such a fighter, but the man doesn't want to fight, that's the bottom line", Lee explained.
"If a man doesn't want to fight, I'm not a bully. I'm not going to keep berating him and going at him. He is in and out of Vegas all the time, I see him in the store here a lot, me and him we will get into a little conversation here and there, but I'm not going to berate a man that doesn't want to fight. If he doesn't want to fight ok, we won't worry about it. He doesn't want to fight, if he does he damn sure ain't going to fight someone like me, he's going to fight somebody like Eddie (Alvarez) who is on his way out."
Comments
comments