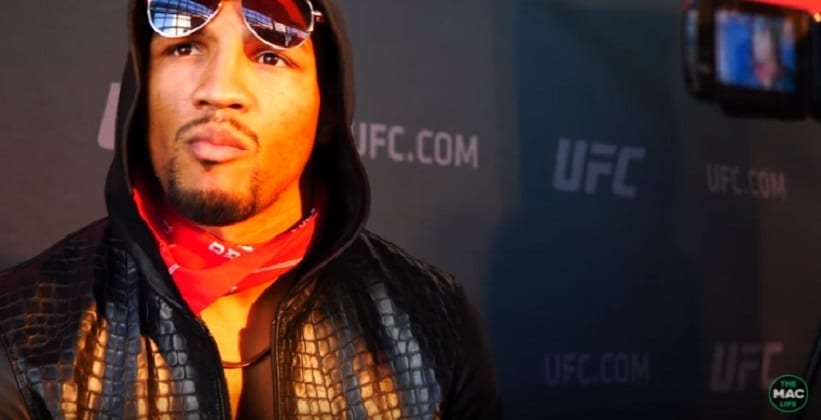 Kevin Lee heard Khabib Nurmagomedov doesn't believe he has a big heart, and he fully intends on proving the Russian wrong. And wouldn't you know it? He also has the perfect idea how to do so.
Lee is set to face Edson Barboza in New Jersey at UFC Fight Night 128, a man whom Nurmagomedov faced in December of last year. While Nurmagomedov's beating of Barboza is widely regarded as the Brazilian's worst career defeat, Lee believes he can top that performance and send a message to the top lightweights.
"100 percent [I want to prove something to Khabib]. 100 percent," Lee said, speaking to Submission Radio. "Him and Tony [Ferguson] both. Those are Edson's two losses and I'm gonna beat him worse than either one of those dudes. So, we'll see. I'm looking to go out there and I'm looking to best myself and show something new, show something different to the folks.
"I don't think the man can go 25 minutes with me. I don't think really. There's not a lot of men in this world that can, so it's gonna be domination. I'm saying by [the third], he gets up out of there. But tune into the fight, you'll see it unfold."
Lee and Nurmagomedov have something of a history.
For the past few years, Lee has taken every opportunity to call for a fight with his Russian counterpart, claiming he could do what no other man has, and defeat the undefeated Nurmagomedov. Hell, he says, he'll even do it in Nurmagomedov's own country/
"I think I called for that a couple of years ago," Lee said. "I wanted to fight him in Russia, I wanted to fight the other boy, Khabilov, the 155-pounder. I mean, I'll fight anybody, anywhere. It's usually those fights where I'm the underdog or I'm going down to Brazil and I'm fighting their hometown heroes and those are the fights where I'm gonna shine.
"You're gonna see it in Atlantic City. Edson trains in Atlantic City or he trains in New Jersey I think, so you're gonna see it again. 100 percent after this one, I'll beat Edson in New Jersey and then I'll go out there and beat Khabib in Russia. And then, who knows, maybe we'll throw a stadium show with Conor McGregor in the future in Ireland. We'll see how this whole thing shakes out. It's a big couple of years left for the lightweight division and I'm excited to push that forward."
Comments
comments