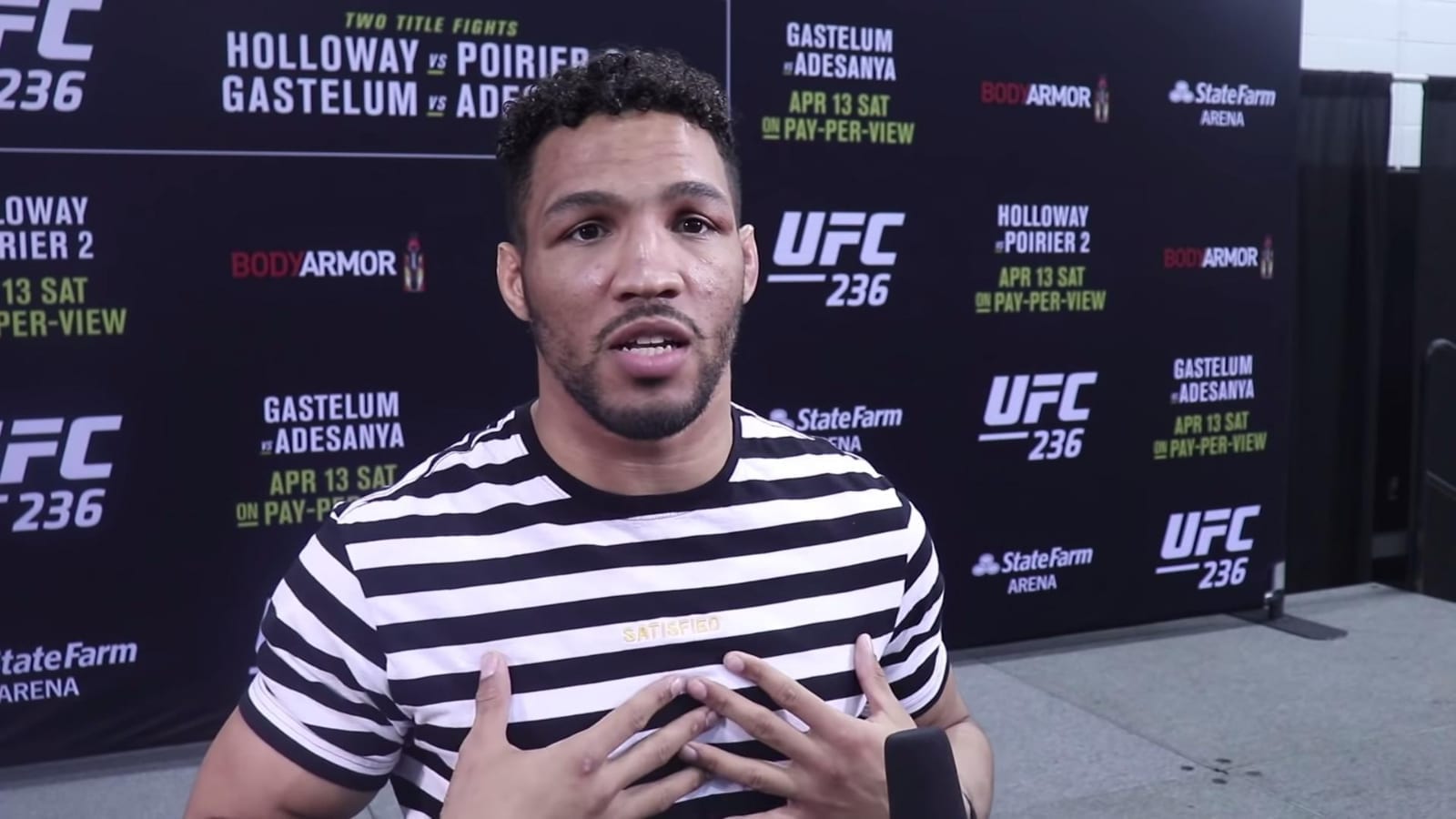 Kevin Lee, along with many of his fellow fighters, would like to see a 165-pound weight class created and implemented inside the UFC.
Unfortunately, no matter who asks, UFC president Dana White is sticking to his guns and insisting that, while he remains in charge of the promotion, there will never be a new division at 165-pounds.
For men like Lee, who fights Rafael Dos Anjos at UFC Rochester, that's an issue. Slightly too big for lightweight but feeling slightly too light for welterweight, a 165-pound night out would be perfect for the American. So much so, he's thinking of talking to Dos Anjos and seeing if they can't make a statement the night before fight night.
Why not, he says, weigh in at 165-pounds together anyway?
"Maybe, it might be a little backroom deal that we got on there," Lee said, speaking back stage at UFC 236. "'RDA' is kind of, he don't really give you too much to go off of, and he don't really give you too much back and forth, so, you know – I'll ask him, see what he thinks about it.
"If he's down with it, I'd be down – and I'd cut an extra little five pounds for that, make a statement, make some noise. It's in our contract, we ain't got to, but I like to push some buttons."
Even if that statement doesn't force the UFC's hand, Lee does believe it's all just treading water until it happens.
"I think it's inevitable," Lee said. "I think we all kind of see that. I think it creates more work for them, and they don't really see that much more benefit out of it. But, at the end of the day, when you talk about fighter safety and you talk about not having to dehydrate your brain and getting to fight a similar opponent, that's what we're looking for, is an even playing field."
Comments
comments