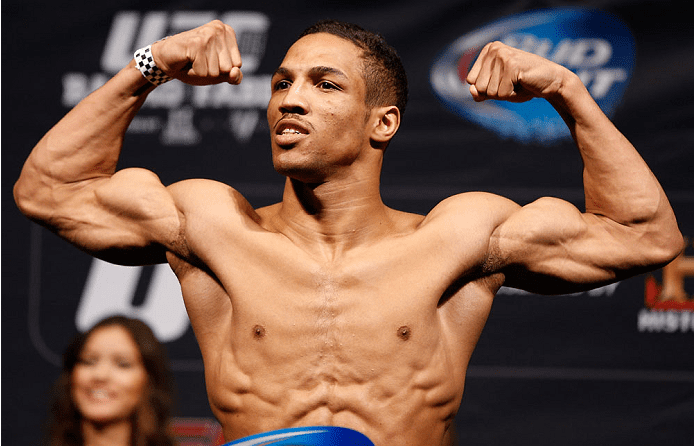 When Kevin Lee stepped into the Octagon at UFC 216, it became immediately obvious he was suffering from a staph infection.
With a large lump on his left pectoral, Lee continued to fight Tony Ferguson, even having success throughout the first round. During the second, however, it became immediately obvious that Lee was starting to tire. By the third, he was wobbling on his feet with exhaustion, before succumbing to a triangle choke.
Cleary devastated after the loss, Lee came to speak to the media still defiant, stating he would return to fight, and still achieve big things in this sport.
"I feel like I worked my ass off for this fight," Lee said at the post-fight press conference. "I stepped up when no one else would, I took a big risk tonight, but I'm going to come back and I'm going to come back stronger."
There's something of a question in the air.
Staph infections — and in particular the antibiotics that come with them — are notorious for draining a fighter's energy. They're also renowned for causing fighters to withdraw from contests. With that all being said, how on Earth did Lee manage to get into the cage on fight night?
"I tried my best to hide it," Lee said. "You know, it's a big event, a lot has been happening with the UFC, these last couple events and I wasn't going to let nobody down. I worked my whole life for this, it was like a culmination of things. But I'm not going to let this stop me."
Not that he denies it had an effect, even saying that the experience of trying to hit 155-pounds with the infection has Lee believing he'll move up to the welterweight division.
"I feel like that was a huge factor," Lee said. "The staph infection didn't really help. I've been fighting it for about a week now and it didn't make the weight cut no easier, so like I said I'm sitting here now about 185-pounds. I'm a little too big for the weight class now I've been fighting in the weight class since I started MMA at 17 so its about time for me to go up. I'm getting stronger and bigger.
"It was what it was. I was going to make the weight, even if I had to cut my foot off or something. I said it before, it damn near killed me and I had to do what I had to do. I had a job to do, I'm a professional and I'm going to come out here no matter how bad it hurts. I'm going to come out here and I feel like I put my best performance on tonight, but by the third round it was too much for me."
Comments
comments