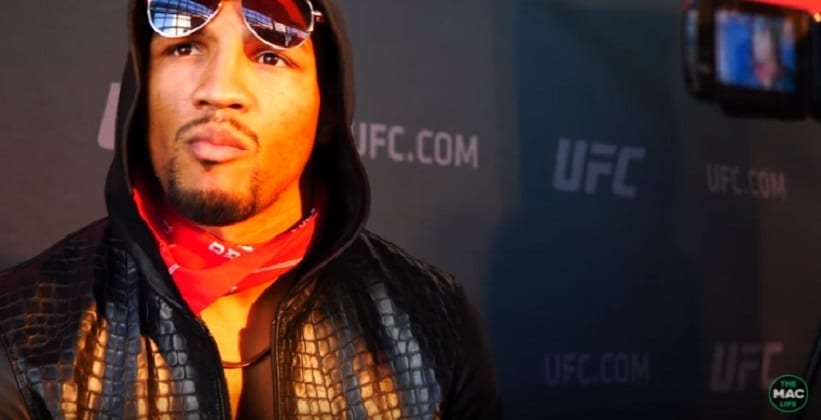 When reports emerged that Nate Diaz had begun talking with the UFC about a return at UFC 227 in August, the lightweight division were put on notice.
A Diaz return has become almost a mythical entity in mixed martial arts, with both of the Stockton brothers having been out of the cage for quite some time. Therefore, whenever either man does decide to compete once again, it will likely garner a large amount of attention from fans. With that being the case, plenty of 155-pounders are willing to throw their names out there to try and be on the other side of the cage when it happens.
For instance, Kevin Lee. Fresh off a career-best victory over Edson Barboza, Lee finds himself on the cusp of title contention in the lightweight division. One more high profile win, and it's likely he'll be right there to fight for gold. Hence, he's doing everything he can to get his hands on Diaz first.
"I'm turning my focus to Nate," Lee said, speaking on SiriusXM's MMA Tonight. "I think that Nate fight is out there to be had. He's already run away from me once. Now they've got Aug. 4 coming up that he's looking to get on."
I'm going to do a little bit of traveling, see the world a bit myself and kind of expand some more of that life to experience, which is just going to make me a better fighter. Coming back? I don't know. I think the Khabib fight is the right one to make, but the Nate one is out there to be had. I know Dustin and Alvarez, they're getting in it again, as they rightfully should. But we'll how this thing shakes out. I'm going to turn my focus onto Nate."
"I'm turning my focus to Nate … I think the Khabib fight is the right one to make but the Nate fight is out there to be had." — @MoTownPhenom to @MieshaTate & @realOCsports on who he wants next. pic.twitter.com/HRZddbq9NR

— MMA on SiriusXM (@MMAonSiriusXM) May 3, 2018
–
Comments
comments