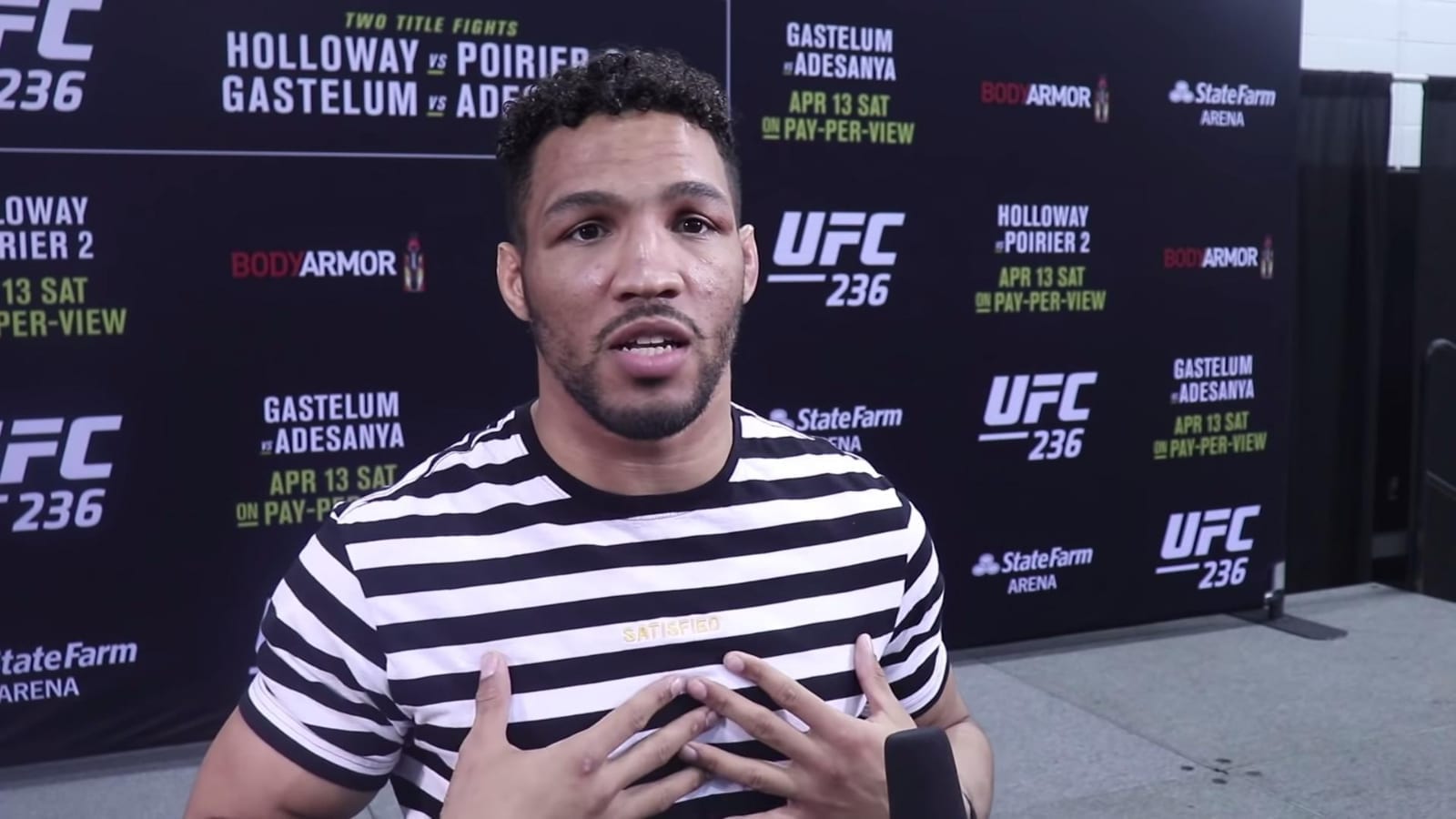 Kevin Lee has hit the scales at 158.5-pounds to miss weight for UFC Brasilia. He had also failed to make weight in the allotted two-hour window.
It puts the main event of tomorrow's card — Lee vs. Charles Oliveira — into doubt. Since June of 2016, the UFC has had fighters weigh-in earlier in the morning to better assist with recoveries from cutting weight. Usually, missing the two-hour timeframe would result in either a bout being scrapped or the fighter marked as missing weight. Today, after that time was complete, Lee did eventually step on the scales, but was 2.5-pounds over his lightweight mark.
The news was reported by Raphael Marinho, who was in attendance for proceedings.
Kevin Lee não bateu o peso! 71,9kg (158,5lbs)! #feedmma

— Raphael Marinho (@raphamarinho) March 13, 2020
Abatido, Kevin Lee pediu a toalha, mas estourou 1,1kg. Tem uma hora para tentar cortar, mas precisa de aprovação da comissão atlética. #feedmma pic.twitter.com/kli8erda5T

— Raphael Marinho (@raphamarinho) March 13, 2020
According to Marinho, Lee was not granted an hour by the commission to try and shirk the last bit of weight.
It's a sad state of affairs for Lee, who was last seen in a return to 155-pounds, where he looked as good as he ever has in a knockout win over Gregor Gillespie. With that victory, Lee returned in the eyes of many to be a contender at lightweight. The failure to hit the scales on target today would put that status back into doubt.
It's yet another blow to a card that's already seen itself in turmoil.
Yesterday, due to the coronavirus, the decision was made to hold the card behind closed-doors.
This is an ongoing story and will be updated as new information arrives.
Comments
comments