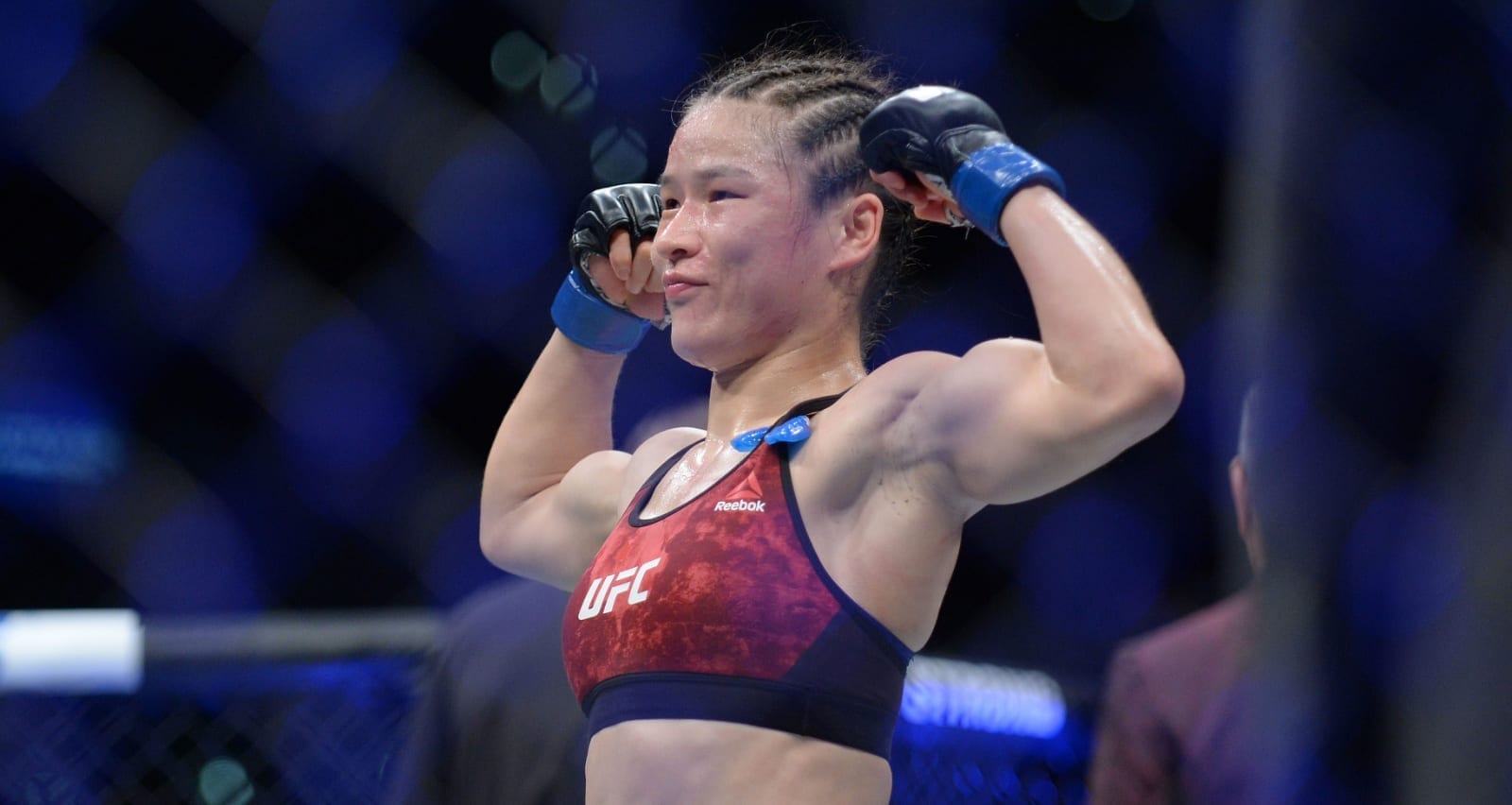 While the build-up to their UFC 248 main event was heated, little animosity remains between Zhang Weili and Joanna Jedrzejczyk after their five-round war in Las Vegas last weekend.
Through 25 razor-close minutes, both fighters stated their case to be considered the winner on the judges' scorecards but in the end it was the Chinese who had her hand raised, retaining her strawweight championship in the process.  Jedrzejczyk took a rather significant souvenir from the fight with her to hospital; a grotesque swelling on the right side of her forehead which required treatment following the fight in a medical facility.
As Zhang explained further: "After the match, Joanna and I, we both met at the hospital. We arrived at the hospital almost at the same time. There was just a curtain between us.
She kept crying for hours. I felt very sad. I especially wanted to comfort her. But the language barrier, I can only tell her, 'Good job! You did very well. You are very good'. Then she kept crying, covering her head,' Zhang added."
"And I feel very sad, to be honest. Although she was disrespectful to me before. But I saw her injury while crying. I felt bad for her.
|Then I talked to her. Then when she left – I am waiting for the examination – when she left, she told me this and I was particularly moved. She said: 'Keep defending and I will watch you. It will get harder and harder'.I almost shed tears. At that time, I felt the warrior should be like this."
Zhang also revealed that the two top-ranked strawweights may train alongside each other in future — and if that does turn out to be the case, the rest of the 115-pound frame better watch out.
Comments
comments