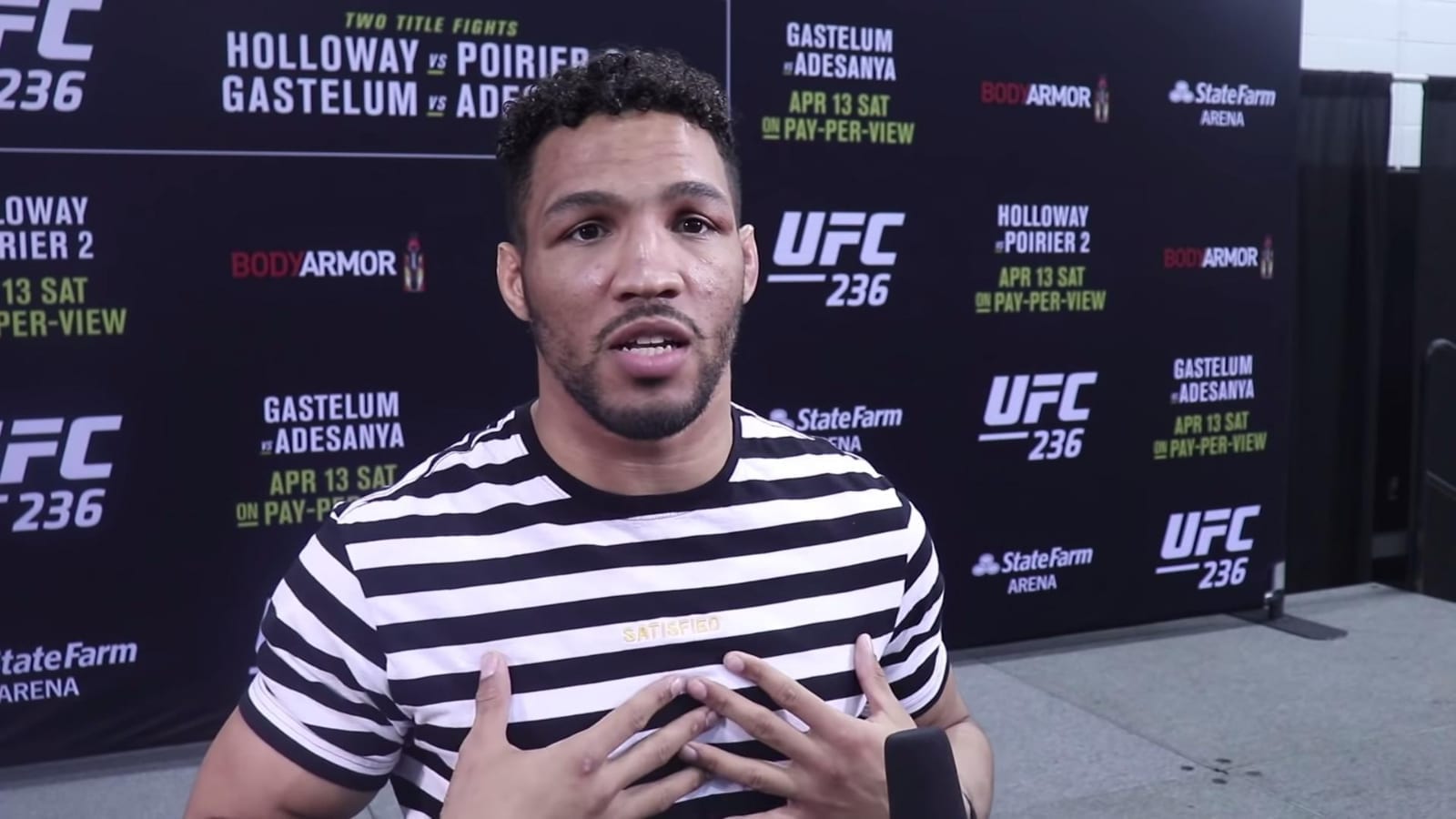 Kevin Lee is gearing up for a return to the Octagon after a difficult couple of outings over the past 8 months.
The 26-year old has suffered two back to back defeats for the first time in his mixed martial arts career recently, and as such has been on a recent search for a new camp that can help him overcome some mental obstacles he's suffered since the death of his longtime coach, Robert Follis.
According to Lee, he believes he's found that place in renowned gym Tristar, home of UFC legend Georges St-Pierre. Lee will be splitting his time between Las Vegas and Tristar in Canada as he prepares for his next contest, one he is adamant will be the turning point from his recent ill fortune.
So happy is he with his new set-up, Lee's already got his mind on a couple of dates and locations for his return.
"October. October is where it's at. That's where we'd be looking at," Lee said, speaking with Submission Radio. "We trying to right now figure out location and what card. I think a Pay-Per-View makes a lot of sense. I think there's one here in Vegas. So, a homecoming in Vegas always sounds good. But then again, there's the San Francisco card in October. There's a lot going on. So, October is where I'm looking at. There's a growing process every time you work with a different camp and working with different training partners and having that communication with a different coach. But, we'll get it together and that will be the next road in the comeback."
While he's got the where and when in mind, Lee is less focused on the who.
Some had suggested a fight with Ben Askren, whom Lee had an entertaining back and forth with at a press conference in Atlanta earlier this year, could be an entertaining match up with an entertaining build up. In Lee's mind, however, Askren's recent defeat in 5 seconds to Jorge Masvidal doesn't offer Lee a lot of incentive to accept the contest.
"He's a big draw, but he took a big hit with that one and he didn't show that he can compete with a lot of the top guys, especially when you get knocked out," Lee said. "I mean, you talk about five seconds. Five seconds. Like, you know me, I'm gonna keep it real with you, it's gotta be something in it for me. There's no way that I can one up a five-second flying knee KO. Every time I go into a fight, I want to do better than the guy who did it last. So, there's not a whole lot there for me.
"Honestly, I'm not even focused on who's gonna be the next opponent. I mean, like you said, there's gonna be a lot of great match-ups out there. Anthony Pettis is getting ready to fight Nate Diaz too. You got Jorge Masvidal, who's a great fighter. You've got Darren Till, who's still out there. There's so many good fights, that I'm not really too concerned with it. I'm more concerned with getting back in there, getting the right fight, and going out there and putting on a show, just for me and trying to be better. It doesn't really matter who the opponent is."
Comments
comments