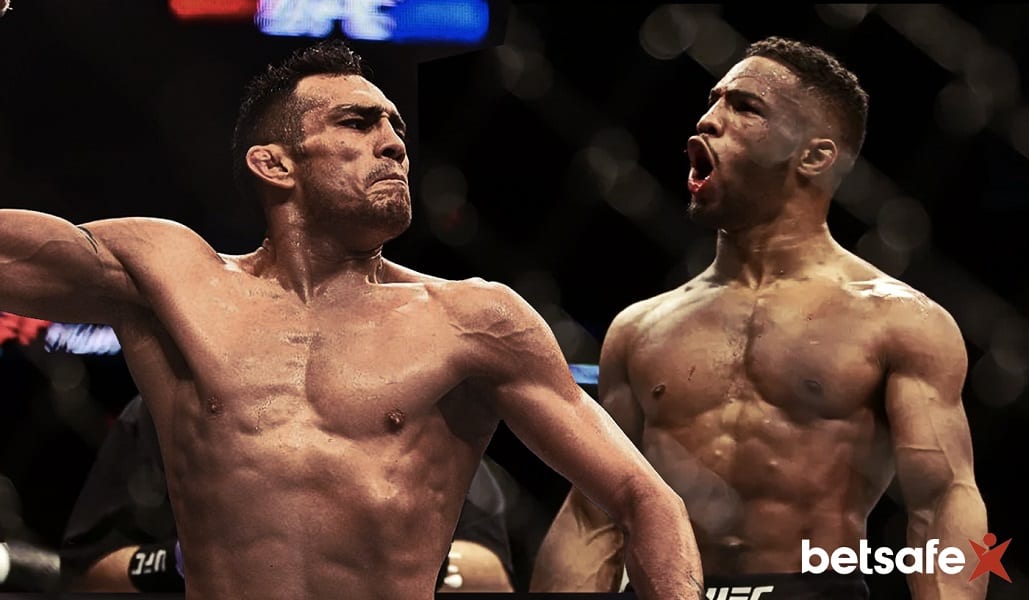 Kevin Lee's drubbing of fellow lightweight contender Edson Barboza last weekend at UFC Atlantic City has ignited talk of a future title shot for the 'Motown Phenom'.
Throughout the best part of five rounds, and save for a wobbly legged moment in the third when he caught a flush Barboza kick, Lee turned in the type of performance which usually puts a fighter head and shoulder above his peers in the quest to be next in line for a championship bout. However, in a complicated 155-pound frame it may not be as easy as that.
Lee, winner of six of his last seven bouts, was defeated by Tony Ferguson in an interim title bout last October and with Ferguson himself rehabbing a knee injury cruelly delivered to him by the strangest of accidents on the eve of the long-anticipated bout with Khabib Nurmagomedov recently, which of those two is currently closer to making a challenge to place themselves at the summit of the division?
Of course, Lee is making a case for himself and says that 'El Cucuy' will be a much diminished force when he returns from injury.
"I feel bad for the guy, I really do. I don't think he'll ever be the same coming off that one," Lee said to Joe Rogan on an episode of The Joe Rogan Experience, as reported by Bloody Elbow.
"That's huge, especially at 34 (years old), to try and come back off that. And it kind of sucks for me, too, because I think I fought the best Tony Ferguson that you're gonna see, period, really."
The UFC lightweight title bout is still something of a mystery, with the likes of Conor McGregor, Dustin Poirier and n0w Lee, all in the frame. As far as Lee is concerned, however, Ferguson's best days are behind him.
"He'll come back and he'll still beat great guys. He's still gonna do very good. But I don't think he'll be the same. I think the body can come back, it's just I don't know if his mind will let him be as free (because) that was one of Tony's biggest assets," he added. "He just does whatever the f—k he wants, and now, when he gets back in there, is he gonna be thinking about his knee? Even if that's at the back of your mind, it's limited to that type of style that he likes to fight."
Comments
comments