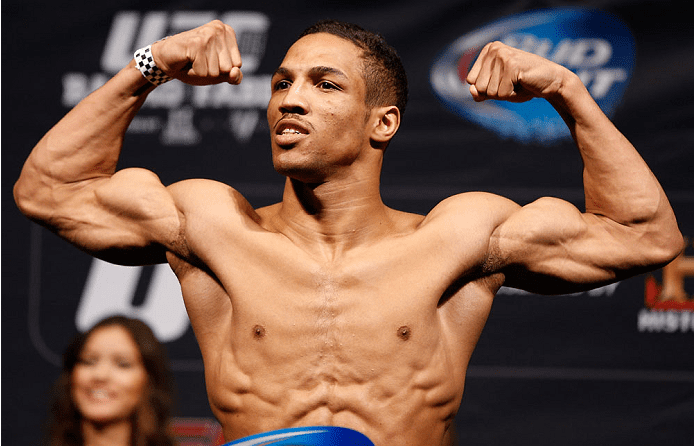 When the UFC came to Kevin Lee and offered him a fight with Darren Till in London, he took one major thing from the pitch — the promotion would like to see him fighting at 170-pounds.
And, while he did sleep on the idea, Lee eventually decided that he started his career at lightweight and wants to continue fighting at 155 until he's achieved all he can.
"They offered me Darren Till for that main event spot in London and I think they trying to push me out the division," Lee said, speaking with MMAjunkie Radio. "They pretty much approached me right after the fight and they asked me would I go 170. I'm like, 'Not really (interested). This is where I started, this is where I'm going to get that belt first and just keep moving on. I just wasn't interested. I'm going to stay at 155 and someone is going to get hurt.
"I slept on it for the night then I woke up in the morning and it was the same thing. I try not to make decisions on the fly like that. It just still wasn't too interesting. There's still so much work for me to be done at 155."
For now, Lee's future looks uncertain. A loss to Al Iaquinta appears to have set him back in the rankings and a little while away from another shot at UFC gold. With the other names at lightweight all taken up with fights, it seems Gregor Gillespie's win at UFC Brooklyn has intrigued Lee.
"There's the Gregor Gillespie kid who looked real good," Lee said. "He ain't going to spend no time calling nobody out. I'm trying to get in touch with his people while he out in the woods. I was impressed with that last fight and that's definitely a fight I'm looking at now. I would be giving him a shot and coming up. I've already put my offer out there I'm just waiting to hear back. The kid can fight. He's undefeated. I really wasn't too impressed with him, but hat last fight versus Yancy, he did all right. I think I might go ahead and get that done, it's just on him whether he want to have it or not."
Comments
comments