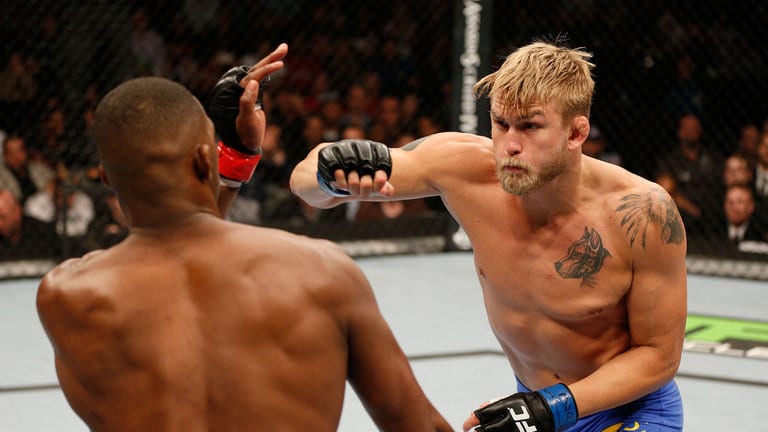 News emerged yesterday that UFC light heavyweight champion Jon Jones was found to have turinabol metabolites in his system in a drug-test conducted on the even of this UFC 232 title bout with Alexander Gustafsson at the end of December.
However, this has been explained as a residual spike, or pulse, from a previous ingestion — essentially the same topic which mandated the moving of the entire card from Las Vegas to California on barely a week's notice due to the Nevada Athletic Commission's unwillingness to license Jones.
The California Commission had no such issues, though Gustafsson's reps openly questioned if Jones essentially been handed a 'use expemption' for this particular steroid given that he has been flagged for it on several occasions prompting Gustafsson's manager Nima Safapour to release a statement to MMA Fighting on Thursday.
"The inconclusive and inconsistent results that are repeatedly occurring with Jon Jones, at the very least, should compel our industry to have a greater, deeper, and more impartial discussion about the legitimacy of Jon's defense. Jon has gone out publicly boasting when some of his results come back negative. However, he remains silent when his test results come back positive. You can not have it both ways and cherry-pick the results that are favorable for you, and insist that we disregard the results that go against your interests.
"Jon has essentially received a use exemption on a strict liability violation. The science is not certain on the defense he has taken. Furthermore, science is always in a state of change. So the science we rely on today is different than the science we relied on from just a few years ago. It will probably change again going forward. Jones is also creating a precedent that will go beyond his personal interests in the sense that now other fighters will also seek use exemptions on a strict liability violation based on an issue that the science community is still divided on. It's an absolute mess."
Jones is scheduled to defend his light heavyweight title against Anthony Smith at UFC 235 on March 2 pending successful license application.
Comments
comments