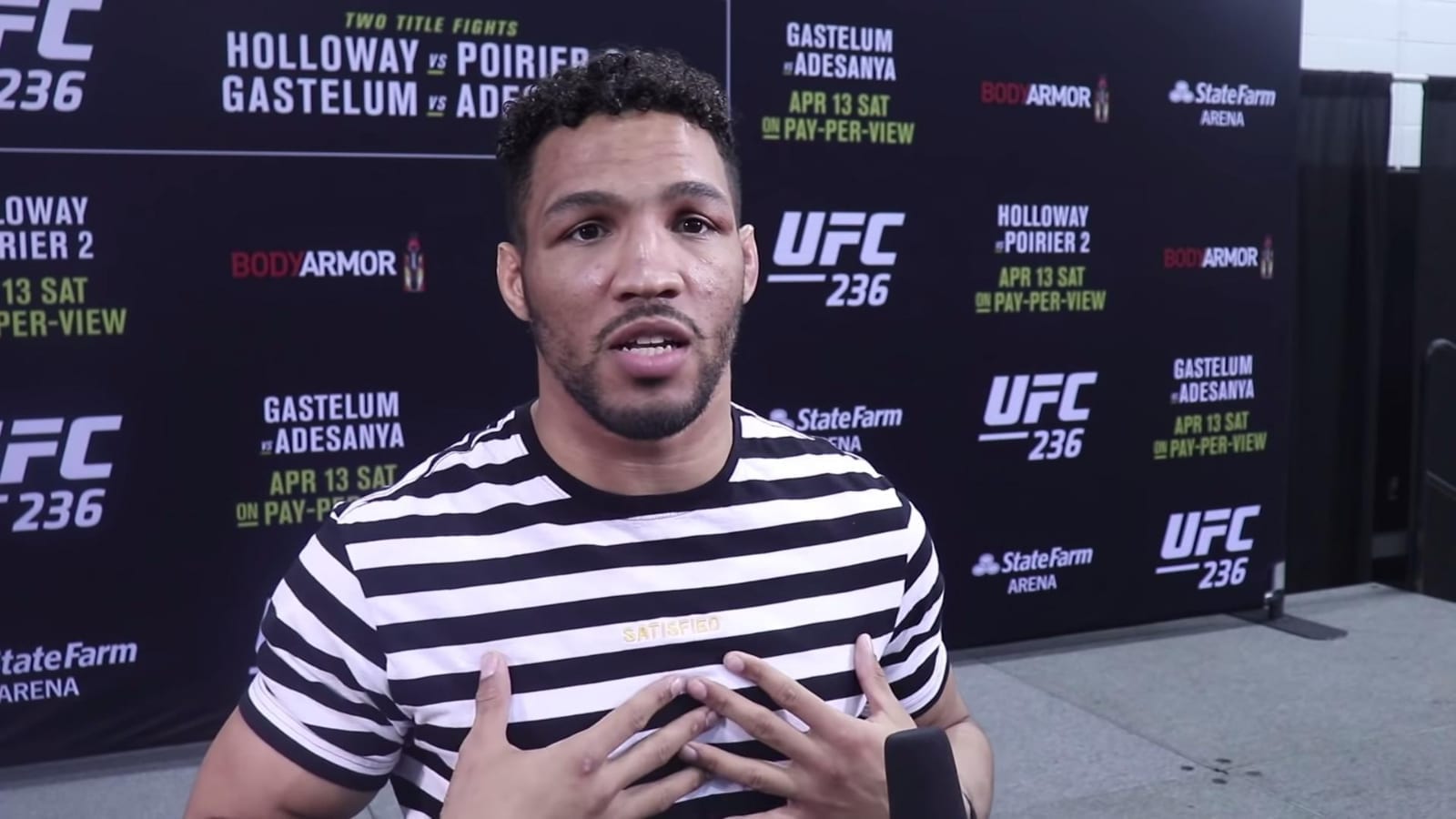 Kevin Lee's return to the UFC was a short-lived one.
The 30-year-old Detroit native, who was a former interim UFC lightweight title contender, returned to the UFC cage for the first time in almost two years on July 1 but his comeback was unceremoniously ended less than 60 seconds into the first round by Rinat Fakhretdinov, in what was the Russian fighter's 20th straight career win (and third in the UFC). 
But despite his relatively youthful age, a recent go 3-6 in his last nine career fights has convinced 'The Motown Phenom' that it is time to hang up the gloves.
"To make a long story short, I'm deciding to retire from MMA and the UFC," Lee said in an Instagram video explaining his decision. "It's been 12 years, 12 long years of me being the best fighter I can be, and a lot of hard work, a lot of dedication to trying to be the best fighter in the world.
"When I look back on it, I had a hell of a career, I fought a lot of tough guys, some of the toughest guys in the world, I always put up a fight, I never backed down, and always challenged myself to do things that I didn't think I was capable of doing. The last three years have been rough, especially on my body. It's been a lot of injuries, and honestly that's one of the main factors of me making this decision: I'm in need of another surgery after that last fight.
View this post on Instagram
"I'm proud that I went out on my shield, I'm proud that I stood up in there and went out on my own terms, but at this point, I've got to think about more than just myself, and I think that my skills and the time and the energy that I've put into this sport, I can put into something else and God willing, all glory to God, he's going to lead me down a different path, the right path, where I can use my skills to help people. I think if I dedicate myself and give just as much hard work to doing something else, the sky's the limit.
"So again, I hold my head up high. I'm a little disappointed that I didn't accomplish everything I wanted to but I'm proud of myself for this career that I've had and I appreciate everybody who has given two f*cks about me and everybody who has supported me. Even the people that kind of doubted and hated along the way, I appreciate everybody. It's been a hell of a journey. I'm still young, I still capable of doing a lot in this life and that's what I'm going to do."
In his heyday, Lee scored impressive wins against the likes of Michael Chiesa, Edson Barboza, as well as what proved to be his last win in the UFC, a head-kick knockout of Gregor Gillespie. He remains the only fighter to hold a professional victory against Gillespie.
Comments
comments