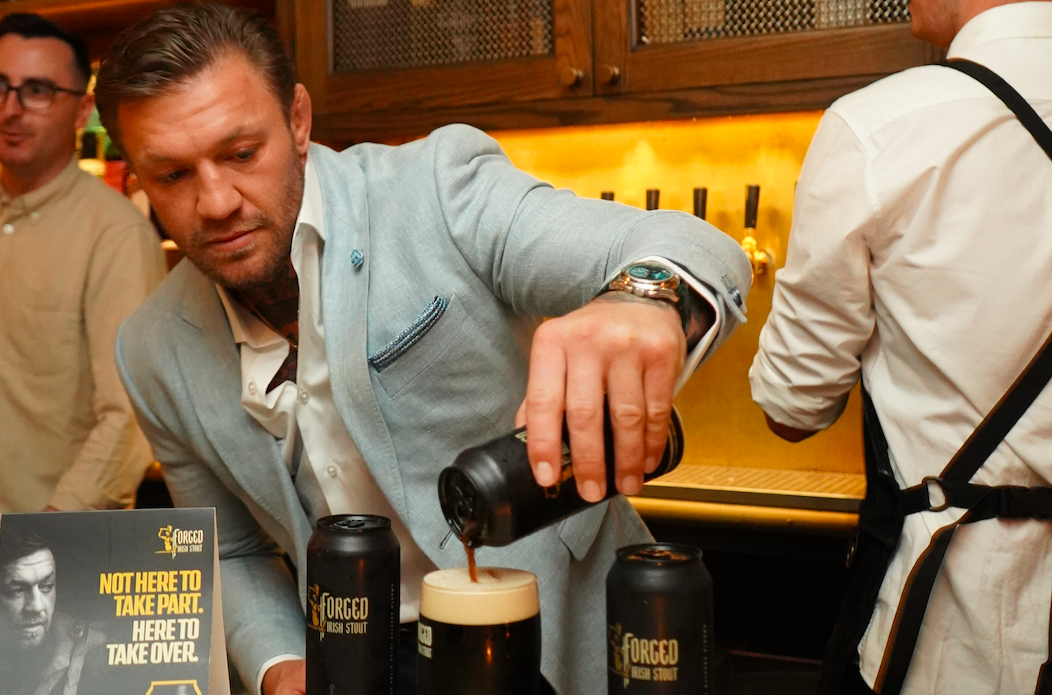 After making a sizeable imprint in the global whiskey market with his Proper No. Twelve Irish whiskey, Conor McGregor's newest venture looks set to conquer another element of the industry. 
On Tuesday, Conor McGregor visited the Big Apple's newest Irish bar Bartley Dunne's close to Central Park on West 54th Street to celebrate the first-ever pour of Forged Irish Stout on the other side of the Atlantic Ocean — and the event, which was attended by its American distributors, couldn't have gone much more smoothly, with the beverage selling out its supply in less than an hour as customers were treated to its unique notes of chocolate malt, roasted barley and flaked oats.
"To have arguably the world's most famous Irishman in our brand new Irish pub, behind our bar and pouring the first pints of Forged Irish Stout in the US is a true pinch-me moment!" said Bartley Dunne's co-owner Conor Myers.
He added: "Forged is an incredible stout, and it's exciting to see the category growing so quickly. Conor was an absolute gentleman, buying everyone in the bar a round of Forged Irish Stout as well as a shot of his new Proper apple!"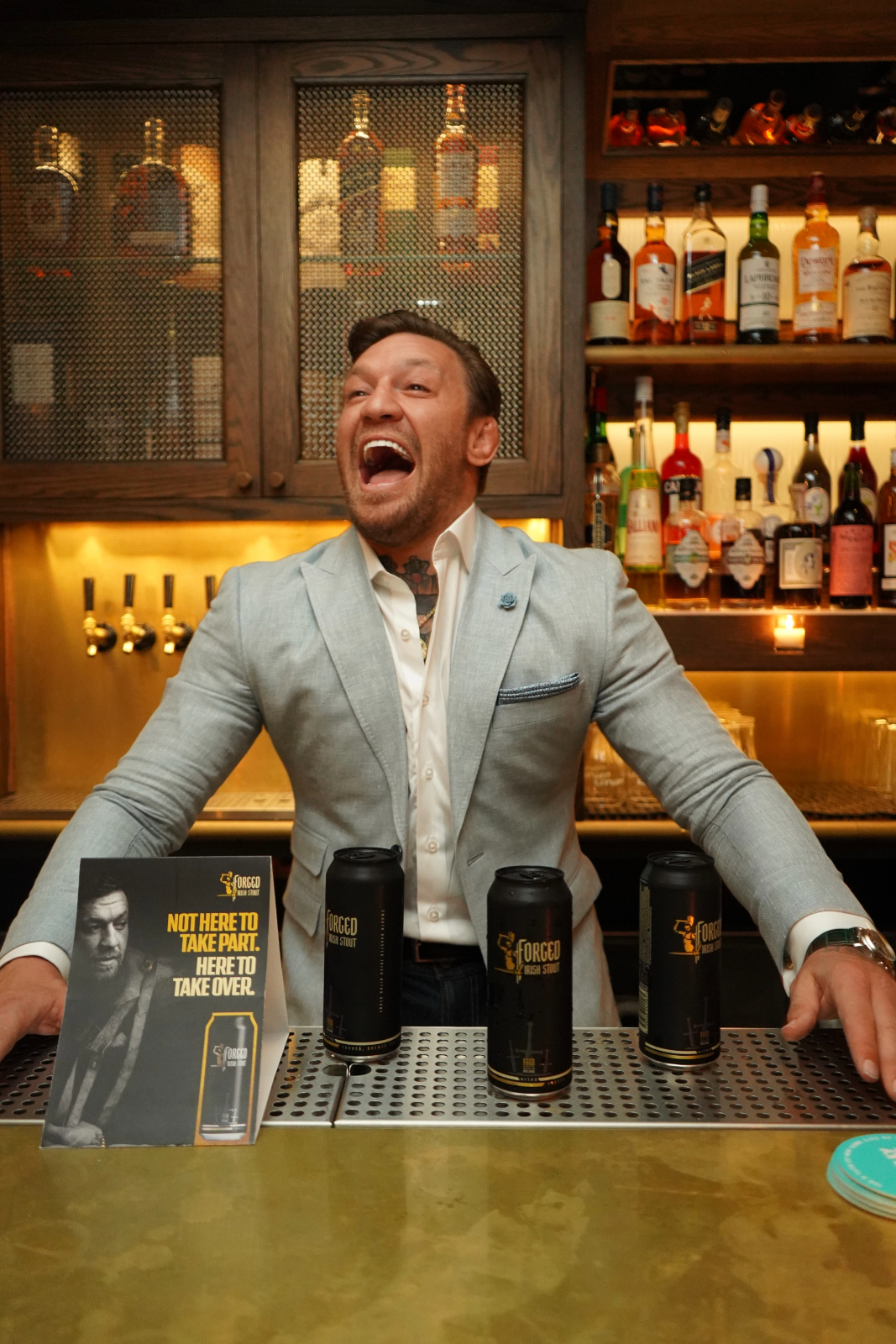 Forged Irish Stout is set to be available for purchase in the US and Canada from October 23rd. Four-packs will also be available in ASDA locations in the United Kingdom for the first time on Saturday, August 5.
"What a monumental day here for us in NYC," a message on Forged Irish Stout's Instagram page said on Wednesday. "We have huge plans for Forged Irish Stout in the USA, and we have partnered with the best distributors in every state. We are building out our Army, and the launch in the USA is only around the corner.
"The feedback from the trade and customers has been phenomenal all week here, and we can't wait to roll out the freshest creamiest kegs and cans to America."
Previously, Forged Irish Stout was only available in McGregor's pub The Black Forge Inn close to his childhood home in Crumlin, Dublin 12 — but as it begins to make inroads in the lucrative Irish stout market, it's cleared that, much like McGregor himself, it certainly isn't here just to take part.
Comments
comments