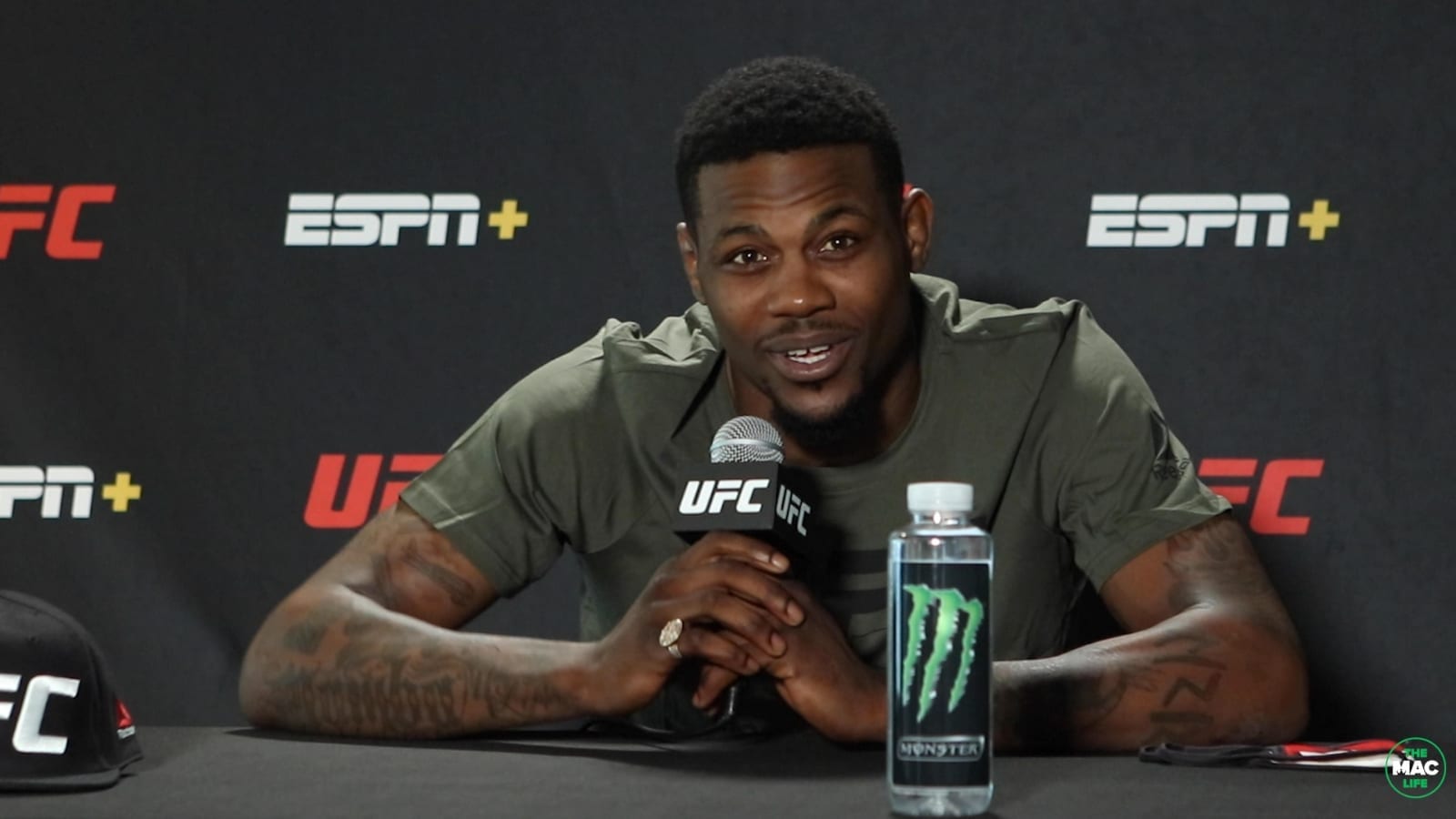 Kevin Holland isn't a fan of this whole Tyron Woodley versus Jake Paul thing.
The brash middleweight saw the news that former welterweight champion Woodley would be the next man to meet Paul in the boxing ring, with an eight-round affair scheduled for the end of August announced today. Paul, one of the most controversial figures in combat sports at the moment, has made a name for himself by antagonising the mixed martial arts community of late, and knocked out Ben Askren in one round in his last outing.
Now, Woodley is taking the responsibility onto his shoulders as a representative of MMA, and told ESPN's Ariel Helwani he would ensure Paul wouldn't be around much longer to irritate and annoy.
"Easiest fight of my career & biggest purse of my career all in one night," Woodley said. "Basically, they brought me in to take out the trash. Can't wait to shut this b*tch up. This is getting done for the culture, the whole MMA/boxing community, to rid this guy of combat sports."
But while Woodley might be comfortable with that role, it would seem Holland isn't. Taking to his social media, Holland bemoaned the situation, asking fans how MMA could have let this happen.
"I've recorded this video like twelve times because I just don't know what to tell you guys," Holland said. "But how the fuck are we sending Tyron Woodley to represent us to go box?"
Either way, by the time fight night rolls around, it's likely even Holland will find himself rooting for Woodley.
Comments
comments