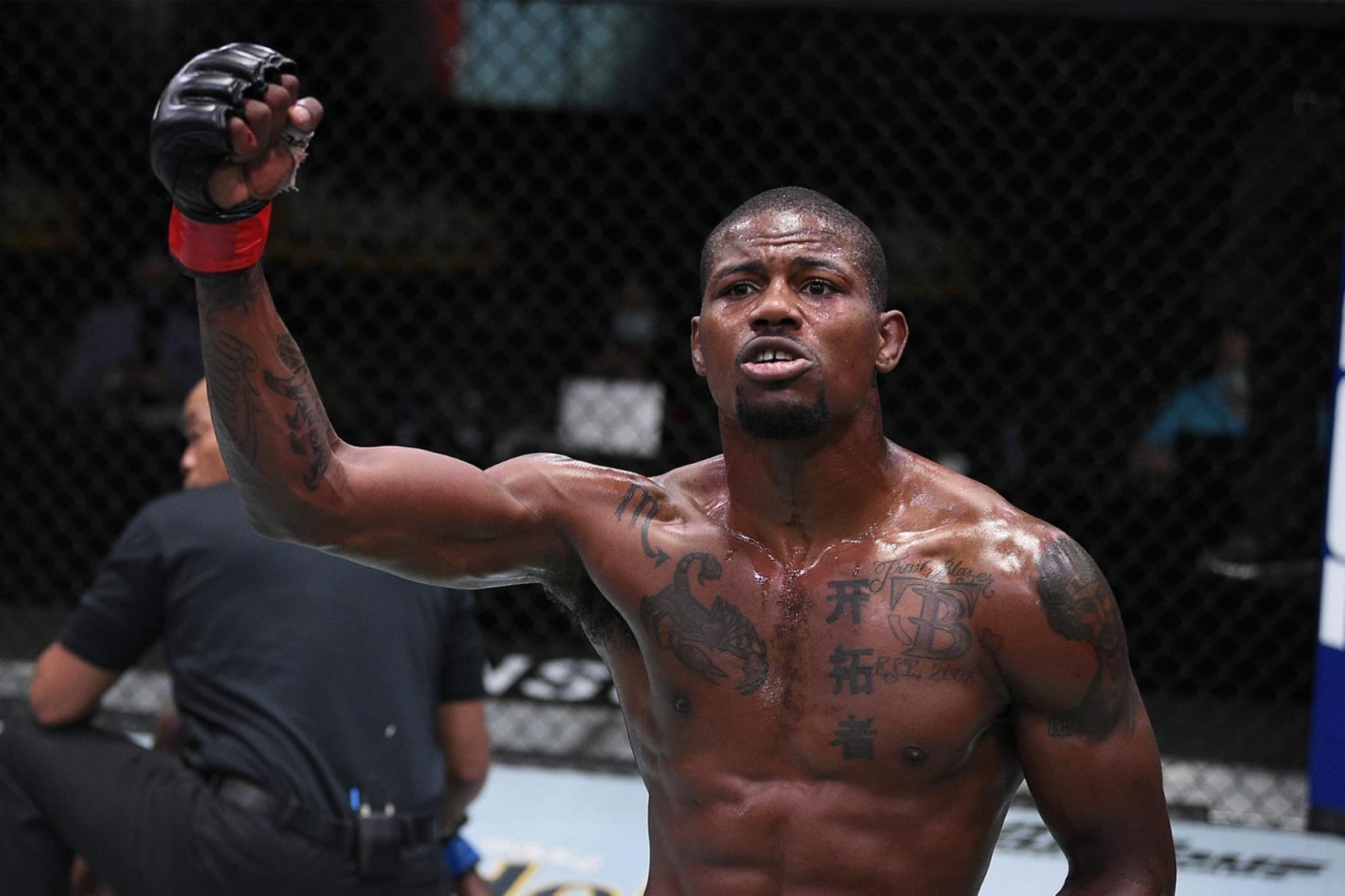 Combat sports retirements sometimes don't last very long but Kevin Holland's recent decision to step away from the sport lasted around 24 hours, and he has opened up on the reasoning for his decision to make that walk to the UFC Octagon at least one more time.
Holland, 29, came up short last month in a hastily-arranged bout with welterweight contender Khamzat Chimaev in a fight which took place on around 24 hours' notice after Chimaev dramatically missed weight ahead of a scheduled contest with Nate Diaz. The Chechen-born Swede's troubles on the scale meant that UFC matchmakers were forced to scramble to save the card, ultimately pairing Chimaev with Holland after the two had been involved in a backstage confrontation the day prior.
It didn't go so well for Holland as he was taken down early and submitted by Chimaev, with the win being registered just over two minutes into the first round. This, it was thought, prompted Holland's decision to announce his retirement but speaking to Ariel Helwani on The MMA Hour this week he explained his decision both to retire, and his quick reversal of that declaration.
"For a second there I was like, 'Yeah, I could walk away and be happy.' No stress," Holland said via MMA Fighting. "People were like, 'Even with the last performance?' I was like, 'Even with the last performance, I'm cool with it.' Samurai code. Ready to die at any time. F*ck it. Bushido. It is what it is."
Holland, though, did leave the door ajar somewhat and said that he would consider returning for the right opponent. Well, it didn't take long for the UFC to fulfil their part of the bargain.
"Until I got hit up with what I wanted and I was like, I can't turn that down," Holland explained. "I said if I got something magically wonderful or delicious I would step back up, and what's more wonderful than Wonderboy?"
He later added: "I would never turn down a Wonderboy fight. A young Kev, an old Kev, no Kev would ever turn down a Wonderboy fight. I think I can strike. The whole world thinks I've just got a right hand, I think I've got a lot more than that. Kung Fu black belt for a reason, and everybody's Kung Fu fighting. So we've got Kung Fu vs. Karate, this is old school stuff. It's fun. It's very, very fun. I'm excited about this one.
"I don't plan on going in there and shooting any takedowns against Wonderboy. To be 100 percent honest with you, I plan on knocking Wonderboy the f*ck out. I think Wonderboy is a fantastic fighter, I think his style is wonderful, it's his name, but that being said, Pettis was able to knock him out and I think I'm going to be able to knock him out.
"Pettis was able to find his chin and I think I'm going to be able to find his chin, and when I find his chin, I think I hit a little bit harder than Anthony Pettis."
We find out for sure on December 3.
Comments
comments