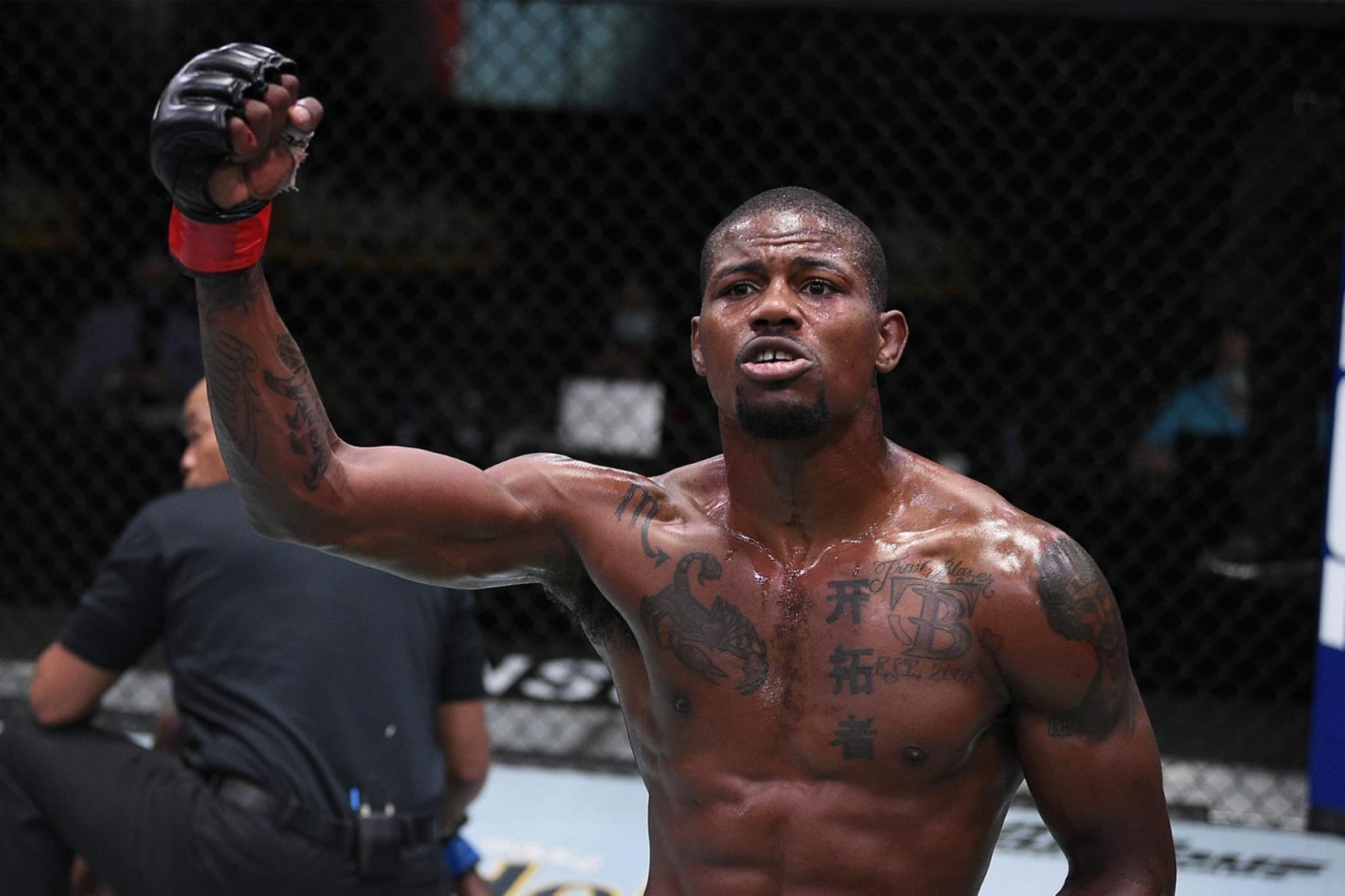 As has been noted on several occasions, combat sports retirements can sometimes tend to be very brief.
To illustrate that fact, Tyson Fury has — but our count at least — retired from boxing three times in the past year or so, but is currently two months away from his next fight. But one fighter who says that he won't be changing his mind to step away from fist-fighting is Kevin Holland, who announced a couple of weeks back that his losing effort to Khamzat Chimaev would be the final time that we see him in the cage.
Speaking on his podcast, Holland, 29, said that the time was right to step away after fighting 32 times in the pros along with five times in the amateurs — and especially after landing a sizeable payday for his loss against Chimaev.
"So I'm retired. I'm officially retired," Holland said on his podcast, as noted by MMA Fighting.
"I'm retired from fighting. I had a good fight, good payday, I had a good run. I see some of the people online [saying] 'obviously he realises he'll never get the belt' and my little psychedelic trip, that means I was wrong. I can't be wrong on a psychedelic trip. I've lost coming out to Young Boy. That was my last hope, never losing coming out to Young Boy. Times are rough for your boy.
"But I'm really, really happy on the green side. Unless something super-duper magical pops up, yeah, I'm pretty happy with the way things are."
And as for Chimaev specifically, Holland says that he has no bad feelings towards him after their fight and indeed the backstage brawl on the eve of it. Far from it, in fact.
"He put me in a very good spot in my life," Holland said. "We love that guy. I'm actually thinking about getting a poster of that guy hung up in my bathroom."
Comments
comments