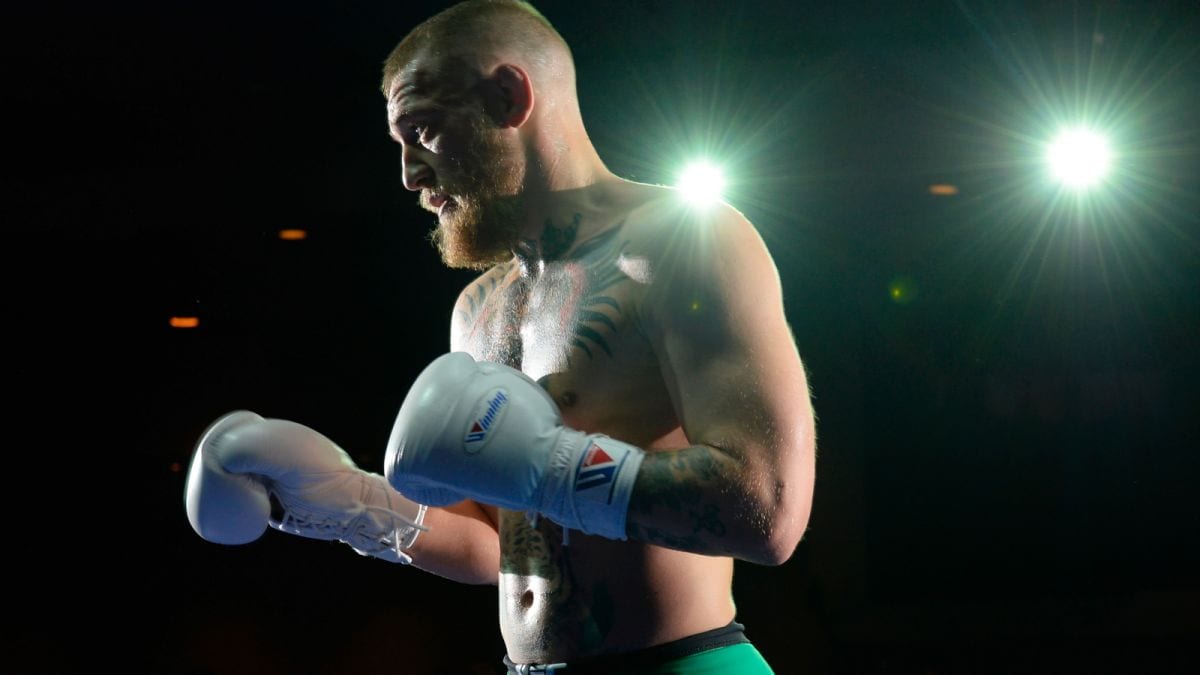 Now that the Conor McGregor and Floyd Mayweather saga has reached its conclusion, many consider that chapter of the Irishman's career closed. The reality, however, is that the singular approach to his stand-up game that McGregor has employed these past few months will bleed into his mixed martial arts career and further refine McGregor's already world class striking game.
These are the thoughts of MMA analyst Kenny Florian, who maintains that McGregor's experience under the bright lights against the best boxer of his generation will further underline the skills he possesses which make him the first ever simultaneous two-division champion in UFC history.
Though he was ultimately defeated in the tenth round, the evidence acquired from his bout in Las Vegas last weekend showed that McGregor has honed his stand-up game to the point where he was able to poke holes in Floyd Mayweather's previously impregnable defence, a boast which can't be made by several of Mayweather's prior opponents.
Speaking on the Anik & Florian podcast Florian, a former UFC lightweight title contender, said: "Against the best boxer of our generation is a totally different deal. You know what I think is going to happen for Conor in mixed martial arts? I think he's going to be an absolute beast.
"I think he's going to be that much better. Who has experienced the magnitude of this kind of fight in mixed martial arts? You tell me that. Who has been able to deal with anything that Conor has thrown at them as far as being in big fights?
"They all crumble, besides Nate Diaz. Diaz was the only one who had the mental fortitude to stay present, to stay in there and have the guts to fight Conor at his own game. That's the only guy who can do it. That's the only guy who I think can give him that kind of fight on the feet. But now, being in there with someone like Floyd Mayweather – skillwise – Conor is going to take it to a completely other level.
"Let me go back to what he said after the fight, he was very honest in his assessment in how he said 'listen I need to be better in-tight, when Floyd was putting his head on my chest, I wasn't able to hit him with clean shots, that's where I need to improve.' This is a guy who stays so present and is very honest in that assessment, that's why he's such a phenomenal mixed martial artist.
"Say what you want about how he hypes the fights, but as far as how he approaches the game, he is one of the best martial artists I have ever seen, period. That's why, coming away from competing in a professional boxing match against Floyd Mayweather, he's going to be an absolute savage on the feet for his next fight."
And, judging by some of McGregor's statements post-fight, it is possible (though far from confirmed) that it may well be Diaz once again who feels the full brunt of his newly-tuned striking game.
Comments
comments