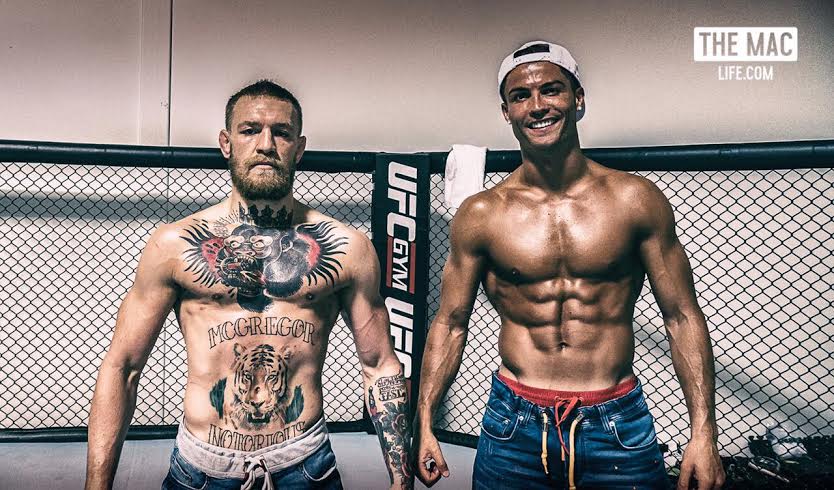 It was billed by some as the 'money fight' and judging by initial estimates of the gate and pay-per-view buy rates, last Saturday's clash between Conor McGregor and Floyd Mayweather maybe prove to be one of the single most lucrative sporting events between two professional athletes in history.
Mayweather's efforts from the bout will take his earnings north of $1 billion throughout the course of his 20-year plus fight career, while McGregor also guaranteed himself a mammoth payday which will propel his further towards the summit the annual Forbes athletes rich list.
McGregor, who was the first MMA fighter to ever place on the Forbes list, was listed at 24th this year but once all of monetary angles of the gate, PPV, merchandise, sponsorhip and other ancillary incomes are examined it is likely that the Irishman will overtake Cristiano Ronaldo as one of the world's highest paid athletes.
It is being reported by the Daily Mail that McGregor will have generated in the region of £77 million when all is said and done, a figure which would place him above the Real Madrid superstar who is said to have earned £71 million in a similar time frame.
This will prove to be another Mystic Mac prediction should it come to pass, as McGregor notoriously said to Ronaldo when they met that he would one day overtake him at top of the Forbes mountain.
With further lucrative bouts on the horizon for McGregor, you can expect his bottom line to swell even further now that he is undisputedly recognised as one of the world's most prominent and bankable athletes.
Comments
comments