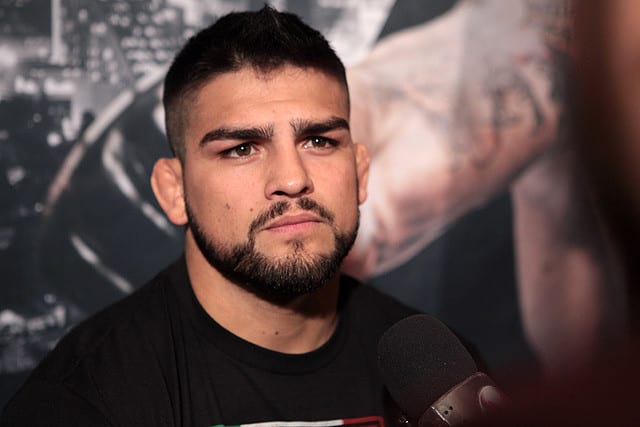 If Kelvin Gastelum wanted to convince the UFC he should be permitted to go back down to welterweight, he's not exactly on the right track.
The UFC Shanghai main eventer, who meets Michael Bisping this Saturday, was forced to move up to 185-pounds from 170 after a multitude of weight cutting issues. However it seems that even with fifteen pounds of extra room to play with, Gastelum can't quite get it right.
At the early morning weigh-ins in Shanghai today, Gastelum originally hit the scales at 187-pounds, one over the permitted limit. While he was permitted to have a second go — making weight without trunks on — it's not the best look for a man with such public weight battling issues. It's perhaps even more eyebrow raising in comparison to his opponent Michael Bisping, who revealed he had hit 214-pounds before accepting this weekend's fight on short notice.
Bisping made weight at the first time of asking at 186-pounds.
Luckily for Gastelum, he will not be fined the usual percentage of his purse, but it does likely put any hopes of his return to 170-pounds on hold for the immediate future.
Comments
comments