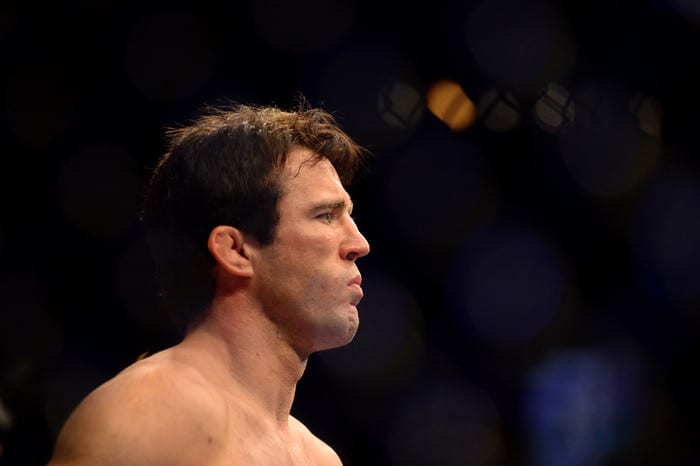 When it comes to middleweights and light heavyweights, there aren't many names on the roster that Chael Sonnen doesn't have some form of personal history with and so, naturally, he has a backstory to tell with next opponent Quinton 'Rampage' Jackson.
Last night it was announced the two would face off in the opening round of the Bellator Grand Prix, which is set to crown the new Bellator heavyweight champion. While some fans may remember the pair having had harsh words for each other in the past, few may be aware that things nearly turned physical between the two.
"I got Rampage, as it turns out I'm ready to go on a Rampage," Sonnen said on SportsCenter after the announcement. "I got no of problem with these types of match ups, look I'm a tournament guy, this is how I grew up in wrestling. I love the competitive architecture, everybody understands a line bracket.
"[We were] separated in a hotel lobby in Pheonix, Arizona by Michael Bisping. When Michael Bisping has to be the voice of reason between two people — in this case, me and Rampage — you know you got problems. But look, Rampage and I have always been going to cross paths. He beat up a couple of my teammates quite frankly. Dan Henderson, Matt Lindland, Rampage got over on both of them.
"So he's been in my sights for a long time, I think he could say the same about me. But in this case, we don't need to apologise … let's just get in there with our mouthpiece and fight."
–
Comments
comments