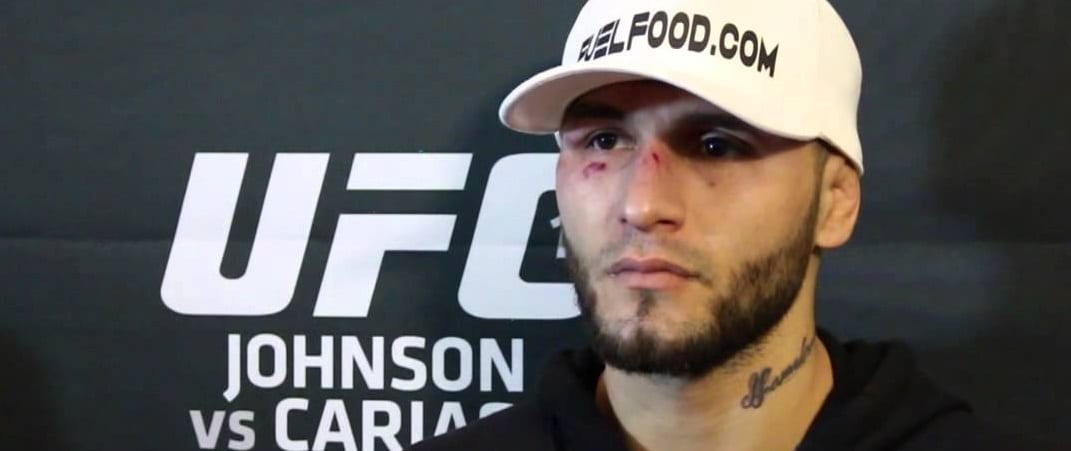 Whatever it is about Michael Bisping, Jorge Masvidal just isn't ever going to be a fan. 
The two men have had something of a public back and forth for a few months now, which nearly came to a head in New York a couple of weeks ago when the pair met face to face in New York. On multiple occasions, the duo were caught on film bickering and arguing with each other.
For Masvidal, whether it's down to those incidents or not, the dislike he feels towards the former middleweight champion is enough to make him consider moving up a weightclass to meet Bisping in the cage. In fact, should anything happen to Kelvin Gastelum (who faces Bisping this Saturday at UFC Shanghai) Masvidal is ready and willing to step in last minute.
"I don't even have to cut weight to 185[-pounds] so if Gastelum was unable to make it I'm here," Masvidal said at a Q&A in Shanghai. "Actually just as I was headed over here, I saw him. Fucking waste of space. He started saying 'shame, shame, shame' and he's with his wife or his kids or some type of girls are with him that I don't want to make a scene in front of.
"He's just a coward, as long as this is happening he's going to talk and do shit, but if it's just me and him and we go somewhere and talk like men, he's not going to do that."
Of course, at present there appears to be no issues with either man in this weekends main event, and so Masvidal's eagerness might not be required. Even if that's the case, however, the welterweight wouldn't mind meeting Bisping in the Brit's supposed retirement fight in London in March.
"I wouldn't say it's beef," Masvidal said. "I'd just say he's a fucking idiot, bro. Yeah, I would go up [to middleweight] in a heartbeat. That's why — I didn't want to be on a long flight [to China] but when I heard Bisping was taking the fight, I said 'for sure take me to China'. Just in case Gastelum doesn't make weight.
"I made it clear, I would fight that guy anywhere. I'm not going to say I'd do it for free, because then the UFC might not pay me, but I'd fight him anywhere. For him it's whatever, whenever. I dislike the guy genuinely."
Credit to MMAJunkie.
Comments
comments