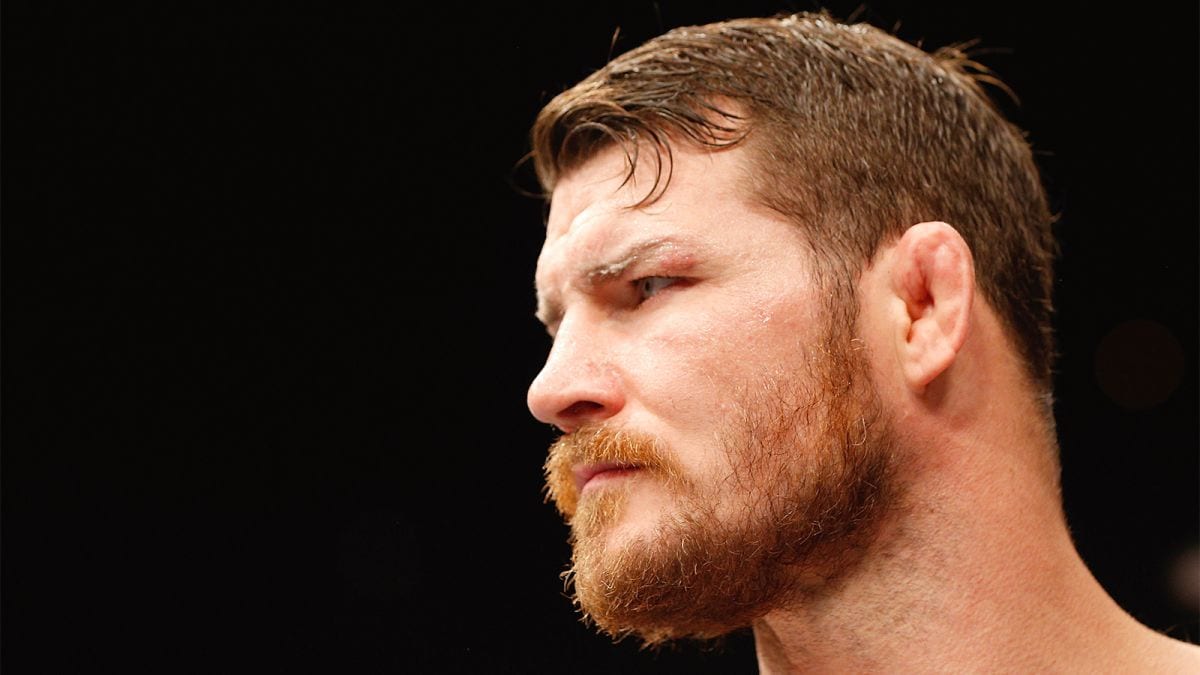 We are approaching the end of Michael Bisping's mixed martial arts career.
Ahead of his fight with Georges St-Pierre at UFC 217, Bisping had revealed he was beginning to consider retirement more and more seriously. When he came up short against St-Pierre, some had speculated whether or not that would be the last we'd see of the Brit in the cage.
Well, now we know it wasn't, but we do know when we will.
After taking a short notice fight against Kelvin Gastelum to — in Bisping's words — exorcise some demons and get back in the win column, Bisping has his eyes firmly locked onto the UFC's return to London in March, where he revealed today on The MMA Hour that he wishes to fight for the last time.
"There's a fight card in London, I'd love to be on that," Bisping said. "I'd love to be a part of that and say thank you to the British people for supporting me, and have my last fight there. This just came up. This is just one of those crazy circumstances, and it just fell into my lap. This is a sign, I'm going to take this.
"Listen when you're a world champion, you got to be strategic and you got to take the right fights. You got to make as much money. That was great, I was the world champion. But I'm not anymore. So now I go back to being a prize fighter and fighting for money. Here we go, I've got a chance to fight a good opponent, a ranked opponent who is a good up and comer."
Bisping has gone back and forth with retirement over the past year, and things can often change in mixed martial arts, but judging from the Brit's tone and demeanor this morning, there is no question we'll be seeing the last fight of Bisping come March 18.
"I definitely want my last fight to be in England, I've always wanted my last fight to be in England," Bisping said. "Yeah, definitely [March will be my last fight]. Definitely. … I'm at peace right now. I've been at peace for a long time. Contrary to popular belief with GSP saying I'm an angry man — I'm a very happy man. But it's time to move on and do something else with my life.
"I'm not done yet. That's why I want to fight Kelvin because I know I can do better than last week. I'm taking this fight just.. you're only as good as your last fight. And last week's fight didn't go according to plan. I feel good, I'm in good shape, I've got no injuries, so why not?
"I was planning on my last fight being in March. This one came out of the blue so I guess I'm going to do one extra. That wasn't the plan, but circumstances have put me in this situation."
—
Comments
comments