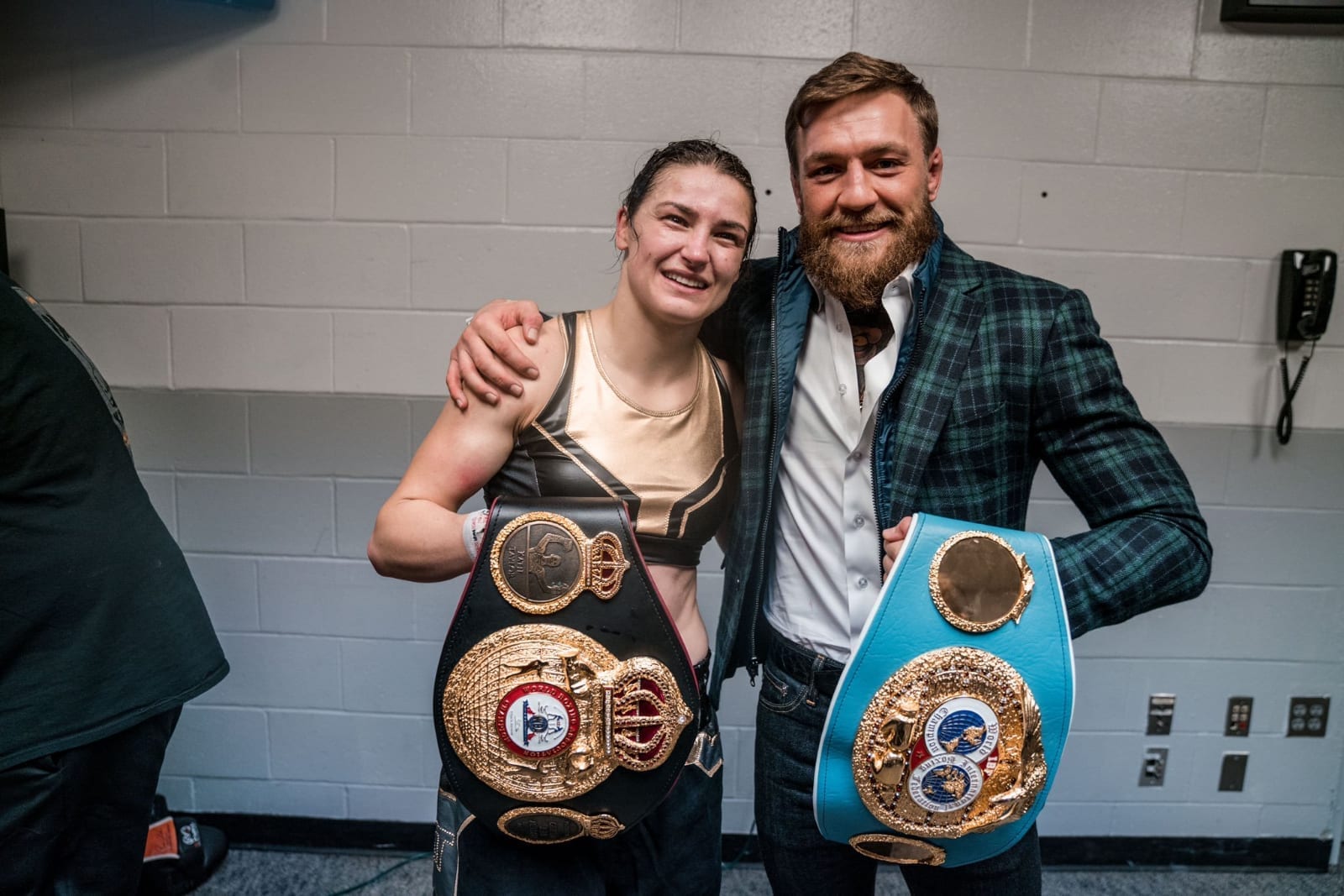 Katie Taylor and Conor McGregor are among their generation's finest fighting exports.
Throughout Taylor's rise from amateur standout and Olympic gold winner, McGregor has been effusive in his praise for the Bray woman and Taylor has done the same, and has recently reiterated exactly how impressed she has been by McGregor in an interview with Ariel Helwani.
"He's always been a fantastic support to me, but I think he's just someone who's actually transcended the sport," said Taylor, via MMA Fighting. "He's like, for me, the Muhammad Ali of the UFC. He's just a fantastic athlete. A great businessman as well. But what he's done in the sport and the UFC has been absolutely incredible, and I don't think he's celebrated as much as he should be here in Ireland. I think he is an absolute global superstar and just a phenomenal athlete, and he's always been a complete gentleman towards me.
"I know that he's trained at Crumlin Boxing Club an awful lot, a place where I actually trained on a regular occasion as an amateur boxer as well. I used to go there on a regular occasion for sparring sessions, so that's obviously a connection that we have.
"But I'm looking at him as just a phenomenal athlete, and someone who I generally think has transcended the sport, someone who's become bigger than the sport. Nearly every time he does fight, it's an absolute huge event. He still gets the highest number of pay-per-view figures and he's still the highest-paid athlete in the UFC. I just look at him as just an outstanding athlete, and I can't wait to see him come back."
McGregor is widely expected to return to action this summer after he recovers from a broken leg, while Taylor is also expected to compete in what will be the biggest fight in women's boxing history against seven-weight world champion Amanda Serrano.
Comments
comments