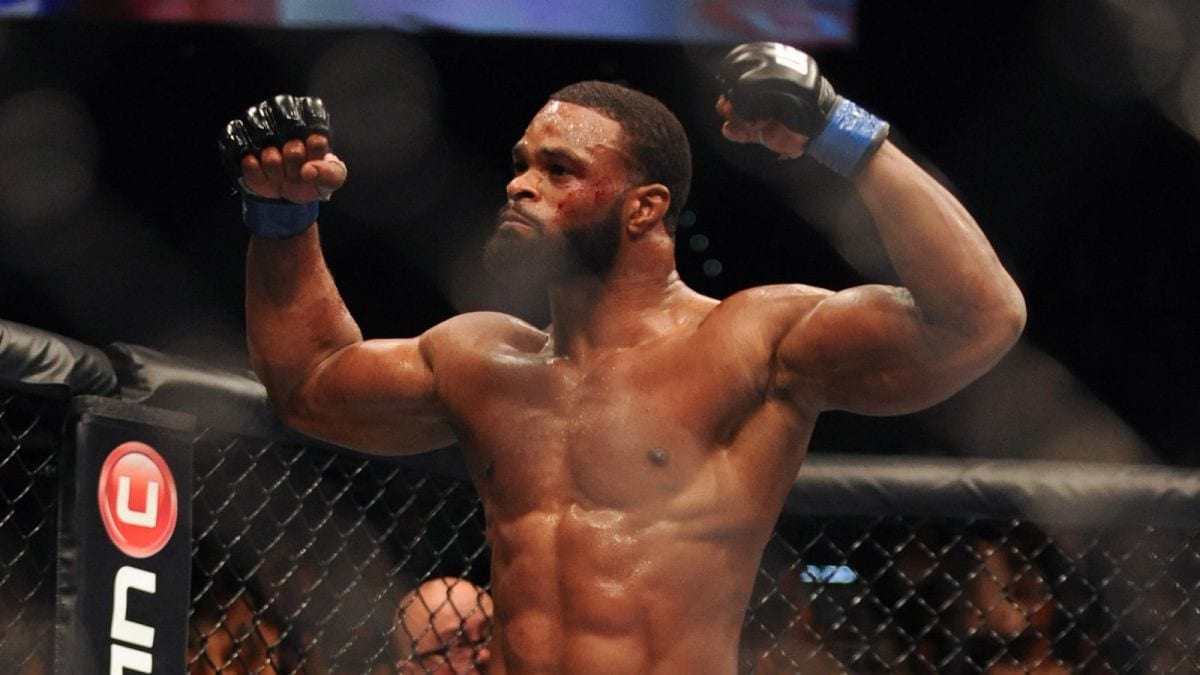 Tyron Woodley may have a healthier bank balance after his second successive defeat to Jake Paul but Chris Weidman is wondering if all the effort was really worth it.
Woodley was knocked out cold in the sixth round of their fight earlier this month after stepping in on short notice to replace an injured Tommy Fury in what was the sixth defeat in a row across both MMA and boxing for the former UFC welterweight champion and after an impressive career in the cage, for the most part at least, Weidman says that Woodley's latter day forays into boxing has hurt his legacy.
"Damn, Tyron Woodley is going to have to live with that," said Weidman to his 'Won't Back Down' podcast, via MMA Junkie.
"They're just comparing him to Ben Askren now. He's not going to get another chance — like, that's it. I don't know who he's going to fight that would give him the draw and excitement that he would need to elevate him back to where he would feel like people gather behind him and think he's legit again. I think his legacy has definitely been tarnished, which sucks to say."
It does remain unclear exactly where the near-40 year old Woodley will go from here but Weidman says the possibilities for Jake Paul remain a little more interesting — and he would like to see him face a fighter that Weidman knows well in Anderson Silva, who has beaten both Julio Cesar Chavez Jr. and Tito Ortiz in recent boxing matches.
"I would love to see him fight Anderson Silva," Weidman explained. "He's calling out all these fighters with UFC contracts. I don't think he's really – none of those are really going to happen at this point.
Comments
comments