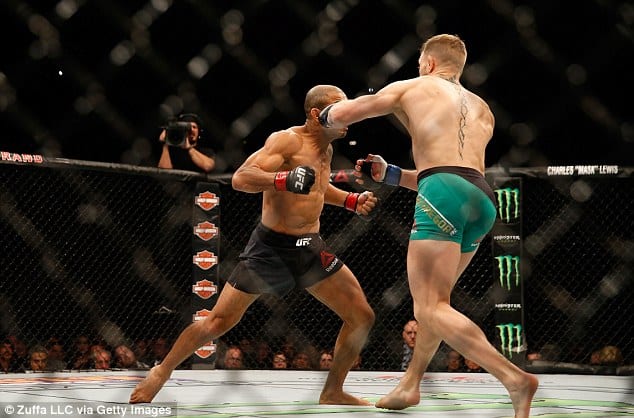 Throughout much, or even all, of Conor McGregor's run to UFC featherweight gold, John Kavanagh would have been plotting a method to defeat the unquestioned king of the division up to that point.
By the time Jose Aldo and Conor McGregor finally met in the cage in late 2015 the Brazilian was a decade unbeaten but that run swiftly came to an end when McGregor connected with a now infamous left hand shot which tumbled the champion forward and made clear that there had been a changing of the guard at the summit of the 145-pound division.
For Kavanagh though, the outcome was bittersweet: it was a thrill to see a plan come to fruition and for his fighter to deliver on his word of being the best fighter in the world — but the fact that it came against an opponent he held in such high regard was a tough pill to swallow.
"I'm sure I spoke about it a lot at the time, but going back, I was a massive WEC fan," Kavanagh said via MMA Fighting.
"And if you're a WEC fan, you're obsessed with Aldo. Just the way he — he was the first one that I really saw, a striking-based MMA guy that just dismantled grapplers. So I was trying to learn a lot from what he did. And even going back further than that, his amazing coach 'Dede' [Andre Pederneiras], I watched him back in the Pride days.
"So there was nobody that was a bigger fan of that team and Aldo specifically than me. And in the lead up to that [UFC 194] fight, I had many sleepless nights looking at those leg kicks and his takedown defense and his speed and his technique and his experience.
"And I somewhat regretted how the fight went, because I would have loved to see the clash of styles and some more exchanges."
Aldo, meanwhile, has now won three straight in his new weight class at 135-pounds and is looking to be in line for a title shot in 2022 should he keep his impressive form up. He has called for a fight with former champ T.J. Dillashaw and Kavanagh says that this would be an intriguing litmus test.
"Look what Aldo's done," Kavanagh said. "He's come back completely reinvigorated at 135 and he's looking world-class. He's looking like a champion beater. And if he gets that Dillashaw fight, I think we'll really see just how far he's come since then.
"I'm sure Conor would love to see it, and certainly I would love to see him have his hand raised and have that belt at 135."
Comments
comments