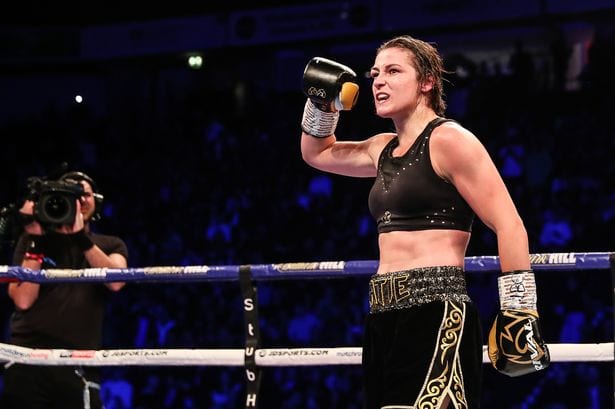 Katie Taylor and Cris Cyborg, both dominant champions in their respective crafts, are reported to be in discussions for a December super-fight.
According to Chris Mannix of Sports Illustrated, representatives for both have begun talks for what would be a massively high profile fight between the two pound-for-pound queens of boxing and MMA — with the report indicating that there is interest in both camps but a deal is not yet close to being finalised.
It is understood that Taylor's camp is keen to get the bout signed off before taking on a rematch with Amanda Serrano in a fight targeted for Dublin sometime early next year.
Cyborg, who has been defeated just twice in professional MMA, previously stated following Taylor's win against Serrano in the biggest women's bout in history in Madison Square Garden earlier this year that she would be more than interested in the fight — and has since said that she'd want Taylor to move up in weight for the bout.
"I am ready to sit down and talk to Eddie (Hear) whenever he is ready. Right now he has mentioned my name in the media a few times, but for me I am serious about getting into boxing and if he is serious about being my promoter then I would love to talk to him," she said via the Irish Mirror. "I have told my management I am ready to sign a contract for my first professional boxing fight, the time is now.
"To make it interesting for the fans, (Taylor) would have to be willing to do what Floyd Mayweather did against Conor McGregor and she would have to come up in weight a little bit to give the fans the biggest fight that can be made in women's boxing. Realistically I think the fight would have to happen at 143-pounds. but I think it would be a great fight for both of us and we could share a part of our soul with the crowd that night."
Taylor has fought at 140-pounds in the past when she defeated Christina Linardatou for the WBO female junior-welterweight title in 2019 but 143 would be a career-high weight for the Irish woman
Comments
comments