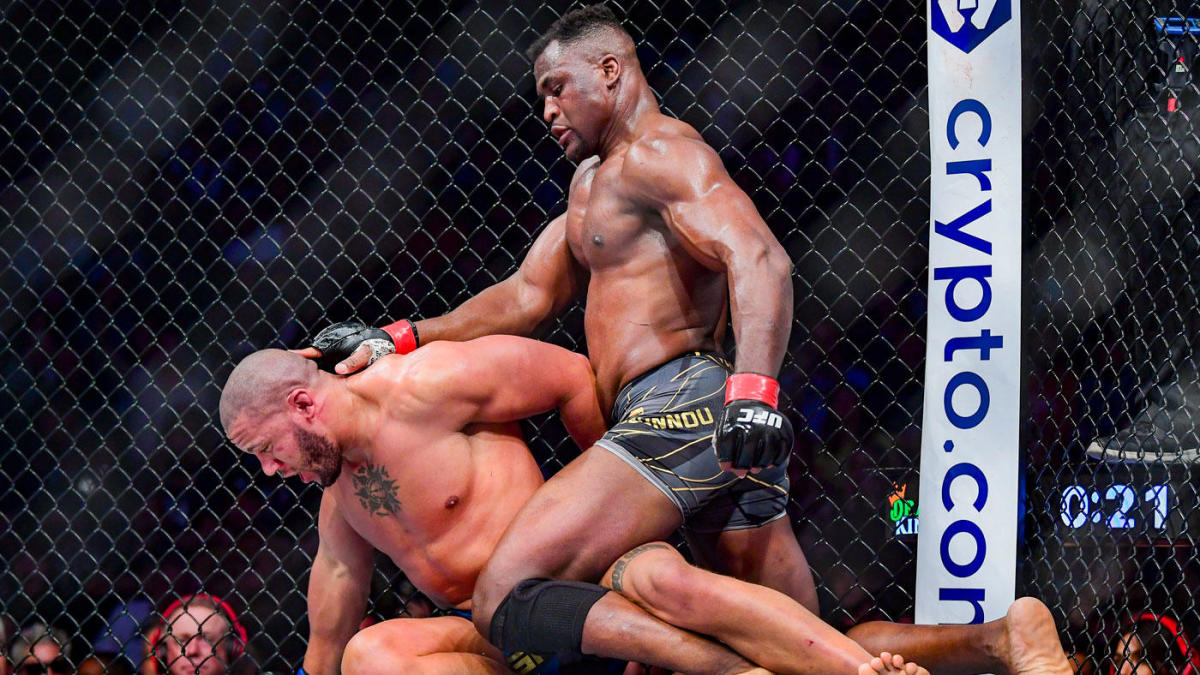 The future of Francis Ngannou is a source of much debate.
The UFC heavyweight champion fought out his UFC deal early this year when he defeated Ciyrl Gane by unanimous decision in the UFC 270 main event from Anaheim, California — but afterwards revealed that he would be on the shelf for a significant period following a knee injury he suffered preparing for the bout.
That, coupled with a very public pay dispute with the UFC, has appeared to leave his UFC future hanging in the balance. He will be free to leave the UFC at the end of this year if a new deal isn't agreed, and this remains far from a foregone conclusion given Ngannou's insistence that any new contract must have provisions within for him to be able to take on challenges in the boxing ring.
The Predator has also been linked to an exhibition bout with WBC champion Tyson Fury, even appearing in the ring with him in Wembley Stadium following Fury's recent knockout win against Dillian Whyte.
But speaking to TMZ Sports, Ngannou provided a concrete update on his knee — but stopped short of giving an indication as to who his next opponent might be, or even in which sport it might occur.
"It's getting better. It wasn't easy, but getting there," Ngannou said. "It's been only three months, so I'm still doing physical therapy.
"If everything goes well, I will be ready by the end of the year because it is going to be nine months. So let's say late December or early next year. For now, let's fight for the situation and get everything squared up. Then when I get close to the return we will see where the landscape is at because a lot of things can happen."
The UFC is rumoured to be considering an interim title bout between former UFC champs Stipe Miocic and Jon Jones during Ngannou's enforced absence. After that? We'll see.
Comments
comments